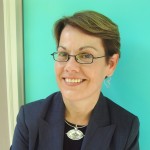 DMA Director Maxwell Anderson has announced the appointment of powerhouse fundraiser Anne Bergeron as the Museum's Associate Director of External Affairs, effective November 5. A twenty year veteran of top-level nonprofit fundraising, as owner and principal of Anne Bergeron & Co. Consulting LLC, based in New York and Providence, RI, Bergeron has worked for Historic New England, the Judd Foundation, the National Museum of American Jewish History, U.S. Biennial, Inc., and the World Monuments Fund.
Bergeron is the final brick in the DMA's new leadership structure, along with the recent hiring of new Deputy Director Robert Stein, the promotions of Associate Director of Curatorial Affairs Olivier Meslay, and Associate Director of Collections and Exhibitions Tamara Wootton-Bonner to  filling out the director-heavy roster. Bergeron, in her newly created job,  will oversee the Museum's development, marketing and communications, and visitor services departments, as well as its merchandising and food and beverage activities. As part of the Museum's restructuring, the position of Chief Development Officer will be eliminated making room for a new Director of Development.
"Anne brings an extraordinary depth of experience . . . we know she will be an incredible asset . . . thrilled to be adding her . . ." said Anderson. "I'm honored  . . . wonderful team . . . fortunate for this opportunity . . . DMA's bold vision . . ." Bergeron replied.