Glasstire contributors offer up their picks for Fall 2012!

AUSTIN

Emily Roysdon: Pause Pose Discompose
Visual Arts Center
September 21 – December 8, 2012
Super smart curator and art historian Andy Campbell invited New York- and Stockholm-based artist Emily Roysdon to take over the VAC's Vaulted Gallery for the fall semester. I first heard of Roysdon in a 2004 seminar led by Gregg Bordowitz, who was fawning over a new queer feminist collective, LTTR or Lesbians to the Rescue. I loved the name immediately and started to follow their activities closely. These days, Roysdon works in a variety of ways including, but not limited to, performance, photography, text, silkscreen and bookmaking. How she will activate the space at the VAC is a bit mysterious, but it may have something to do with her practice and partial philosophy that she deems "ecstatic resistance." Such a practice, which re-imagines politics, is surely welcome this election season. — Katie Geha

Colby Bird: House Lamps
Texas State University Galleries, Gallery 2
September 24 – October 18, 2012
I teach an Introduction to Fine Arts course at Texas State University. The class, a requirement for every student at Texas State, is filled with 180 non-art majors often experiencing art for the first time. I love this about the class. In one assignment, I ask the students to pretend they're experts with opinions and write reviews of a local art exhibition. Naturally, I suggest the excellent Texas State Galleries just a hallway-walk away from our lecture hall. This fall, the gallery will feature
Colby Bird
's exhibition House Lamps. Bird, a young artist from Austin living in New York, approaches photography with its variety of functions and contributions—not just as a flat thing in the world. For this exhibition, Bird will continue to deconstruct the components of image and object-making, this time focusing on light. Displaying 100 handmade electric lamps, Bird's crafted light will softly emanate throughout the space. And serve, I trust, as an intriguing introduction to the fine arts. — KG
Andy Coolquitt: Attainable Excellence
AMOA-Arthouse
September 29 – December 30, 2012
This summer, the New York Times' Roberta Smith wrote that artist Andy Coolquitt was an "artist worth watching." Coolquitt, who splits his time between New York and Austin, is the master of taking dumb things—lighters, PVC tubing, light bulbs—and creating elegant monuments to modernism. Duchampian in nature, Coolquitt arranges, affixes and transforms found objects into a fuzzy tableau of art and life. In his first solo museum exhibition (organized by the Blaffer but first presented at AMOA-Arthouse), Coolquitt will present a mini-retrospective, recombining more than 60 works of art spanning 1996 to 2011. The Times says it is well worth watching. — KG

The Secret Social Life of Painting: Judy Rushin
Co-Lab Projects' N Space
October 13 – November 24, 2012

This two-part exhibition at Co-Lab Projects' N Space—including installation work as well as discrete objects—features the paintings of Florida artist Judy Rushin. I use the term "painting" loosely, as Rushin's work often collapses the frame, moving a modernist painterly tradition toward architecture. Examining the process of making a "pre-fab" painting through modular design, Rushin doesn't paint paintings so much as she builds paintings. — KG
DALLAS/FORT WORTH

where is the power
Fort Worth Contemporary Arts
August 25 – October 27, 2012
Curated by Terri Thornton, artist and curator of education at the Modern Art Museum of Fort Worth, this highly anticipated show proves the old adage that less is more. Entering into the exhibition space is like crawling into a hush, nearly all of the work selected keeps a consistently monochrome palette, creating a visual silence that makes for an environment primed for looking and thinking. For the show, Thornton has rounded up work from a handful of international artists, like Liam Gillick, Cornelia Parker and Mona Hatoum, as well as ones closer to home—Chris Powell, Kris Pierce and the late John Wilcox. The works are filled with suggestions, some quiet, some urgent. Take Robert Kinmont's beautiful piece 127 Willow Forks (This is Who I Am), in which each willow branch fastened to the wall is like a small forked road, begging a choice; or Richard Wentworth's Thus—two entwined walking canes, jet black and balanced on a high Plexi ledge that creates (among other things) a sense of peril out of a means of support. Thornton's curatorial hand in this show is gentle, but decidedly firm, and you leave from it feeling more present to the world—where you are right here, right now. Visit the show's website for an evolving array of exhibition extras. — Lucia Simek

Otis Jones: New Paintings
William Campbell Contemporary
September 9 – October 13, 2012
Otis Jones' paintings seem like they might make you a better person if you lived with one of them. They're humble and quiet, yet full of a just-right balance of irregularity and formality that breathes a calm into any tension. Jones's canvases are thick, with layers of stacked plywood forming the stretchers for the often ovoid paintings. The surface of the paintings is always fraught with simple additions and subtractions in monochrome colors: white, grey, sometimes red. The effect is archeological, like discovering a potsherd. For this show at William Campbell, Jones puts forth some big new work alongside some smaller pieces, and all of it's as primal as ever. Making work like this that's layered, yet bare, points to an artist who's walked a long walk with himself and still keeps arriving at the same well, a place that's full of a history whose surface can barely be scratched. — LS

Janeil Engelstad Y'UTOPIAS: An Almanac (of sorts) of Sustainable and Off-the-Grid Living in Texas
The Reading Room
September 22 – October 22, 2012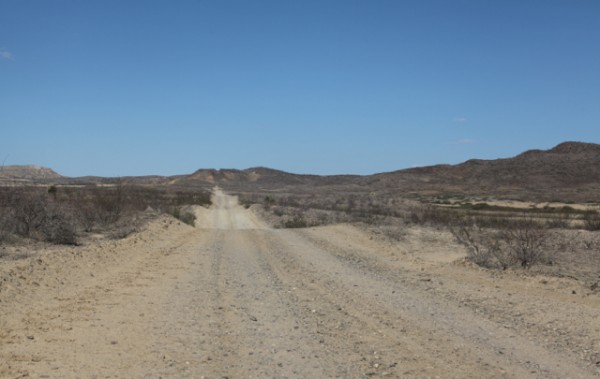 Under the clever leadership of Karen Weiner, The Reading Room's exhibition programming is always a lesson in the power of the written word and public action. Her shows vary from formal explorations of language in art—like Vincent Falsetta's color studies and notes last year, to spirited performance-based art events—readings, demonstrations and book swaps that build and elevate community. This fall, Weiner revels in state fair agro-merrymaking and workshop-ery (the gallery is located directly across the street from the Fair Park) and invites Dallas-based artist and activist Janeil Engelstad to TRR to exhibit photographs, video and text documenting current alternative, sustainable and off-the-grid farming movements in Texas, highlighting the efforts of a new kind of Texas pioneer. Each weekend during the show's run, there will be a DIY food demonstration by a local whole foods maven—sauerkraut, nut milks, worm farms! How is this art, you might ask? Well, things that happen at The Reading Room cultivate ideas and invigorate bent spirits, which, last I checked, is exactly what good art does, too. — LS

Cosmopolitanism
Conduit Gallery
October 13 – November 24, 2012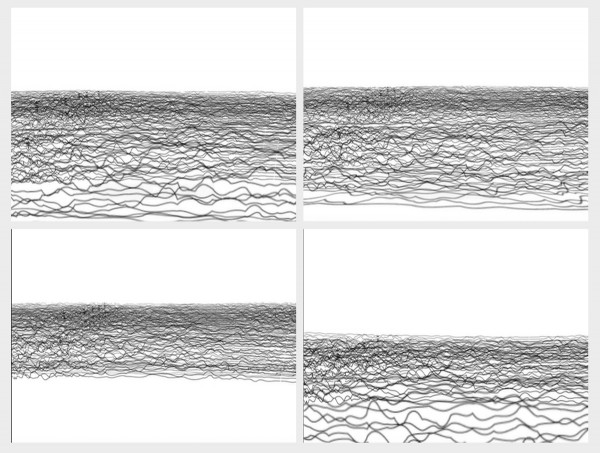 Any new Dallas transplant spends a good while getting used to the city's oddities—its layout, its lack of a center, its disparate, far-flung neighborhoods, not to mention its other, more cultural ticks. The experience makes a person consider what makes a good city (or a bad one), and how it builds identity both of the self and of the population as a whole. California native, East Coast-educated art historian and UT Arlington professor Ben Lima may very well be going through that cycle, if his upcoming curatorial project at Conduit Gallery is any testament. The show of video work is called Cosmopolitanism, and each of the artists exhibited has lived in various countries, "an experience which may generate both creative tension and critical insight into both 'home' and 'away' cultures." An array of techniques is employed throughout the films, underlining themes of being native or foreign. — LS

Sightings: Eva Rothschild
Nasher Sculpture Center
October 20, 2012 – January 20, 2013
Irish-born, Berlin-based artist Eva Rothschild comes to the Nasher this fall. She'll be tackling the architecture of Renzo Piano's building with one of her gentle, serpentine-cum-geometric installations for the next installment of the series Sightings. The Sightings series at the Nasher highlights living artists and does a great deal to encourage a new way of looking at art for the average viewer. Rothschild's work will upset any preconceived notions of what sculpture is. For Rothschild's installation, she plans to take over the museum's entrance bay with an intricate system of painted piping. The piping will run up the walls, along the floor and over and around admissions desks, stairs and doorways, and will accentuate the building's formality while playing with its purpose—to house art. Rothschild's work, though often slight and fragile-looking, contains a great deal of psychological strength, alluding to nature—vines, creatures, fractured formations or molecular science—while also emitting a kind of lighthearted finesse. Expect the museum to seem like a new environment under the influence of her work. — LS

Dallas Biennial, Volume 2
Ongoing
Stephen Lapthisophon has curated the second installment The Dallas Biennial's online exhibition presence, DB12: Volume 2, with the work of the hand in mind. In an age when power to alter and adapt things via technology grows exponentially, Lapthisophon suggests that intimacy with the world is as good as we make it. "The act of touching, the act of making, is in flux. We 'make' things we do not 'touch' every day. We call attention to this here," says Lapthisophon of the exhibition. The online exhibit focuses on a myriad of ways that hands make: from Martha Rosler's brilliant Semiotics of the Kitchen, in which the artist stages a subversive instructional video with the tools of the kitchen, to Sol LeWitt's essays on wall drawings and Sentences on Conceptual Art, to several photographic and film series on handmade efforts. Various texts written by artists and special contributors add intimacy to many works, further pushing the notion of craft in the virtual place that has been carved out here. — LS
EAST TEXAS
Espoused
Art Museum of Southeast Texas, Beaumont
September 22, 2012 – January 6, 2013
Opening reception Friday, Sept. 21, 6-8 p.m.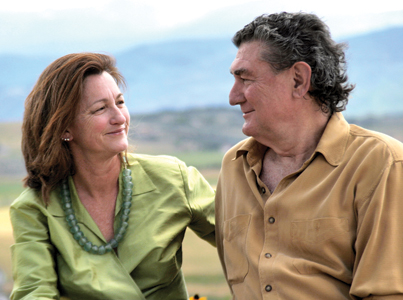 In Texas, artists love artists—and some of them partner up. The Art Museum of South Texas has asked a pack of notable Texas contemporary artist-couples to exhibit, and comment on their artistic partnerships for Espoused, opening September 21. The show focuses on how artistic work operates in traditional marriages (no tree-brides or amorphous collectives), and examines collaboration, critique, opposition and support in relationships between Letitia & Sedrick Huckaby, Ed Hill & Suzanne Bloom, Ken Little & Cathy Cunningham-Little, Linda Ridgway & Harry Geffert, Shannon & William Cannings, Terry & Jo Harvey Allen, James Surls & Charmaine Locke, Liza & Lee Littlefield, Carter Ernst & Paul Kittelson, Vernon Fisher & Julie Bozzi, Jesus Moroles & Susan Budge, Jerolyn & Roger Colombik, Frank Tolbert & Ann Stautberg, Corinne & Charles Jones, Elizabeth Akamatsu & Piero Fenci, Benito Huerta & Janet Chaffee, Aaron Parazette & Sharon Engelstein, Beverly Penn & Mark McDaniel, Randy Twaddle & Marianne Green, and Burt Long & Joan Batson. — Bill Davenport
HOUSTON
Kia Neill: Breaking the Big Geode
BOX 13 ArtSpace
Installation on view September 8 and 15
Opening reception September 8,  7-9 p.m.
Geode breaking: September 22, 1-4 p.m.
Houston artist Kia Neill dismantles Boulder, the last of her magical cave installations, at a ceremonial geode-breaking event at Box 13 ArtSpace in Houston on September 22. Neill's sparkly sanctuaries, lit by glowing, twinkling crystals made from broken compact disks and paper-mache, have a contrived yet effective sense of wonder. Likened to standing inside a giant, inverted disco ball, since 2008 they have been re-configured for installations at BOX13, DiverseWorks, Lawndale and Women & Their Work. The artist will be selling off chunks of magical cave at the dismemberment party. — Bill Davenport

Claes Oldenburg: Strange Eggs
The Menil Collection
September 20, 2012 – February 3, 2013
Not just a flop-monument artist, these 18 rarely-seen collages, made just after Claes Oldenburg moved to New York in 1956, reveal the surrealist roots of the artist's inventive tinkering and foreshadow the mania (shared by ad men and early pop artists) for recruiting commercial images as a new archetypes. Another offbeat gem from Menil curator Michelle White, the show is an intimate counterpoint to the Menil Drawing Institute's 2009 Drawings On Site: Claes Oldenburg and Coosje van Bruggen, which focused on the couple's monumental projects. — BD

Hilary Harnischfeger and Tommy White
Front Gallery
September 24 – October 27, 2012
Opening reception with the artists, Saturday, September 22, 5-7 p.m.
Hillary Harnischfeger's chunked-up ornamental solids and Tommy White's dismembered, reassembled collage drawings share layers of gnarliness. Heaps, mounds, deposits and fragments coagulate with differing results for this ex-Texan artist-couple who divide their time between Brooklyn and Ohio, where they teach at Denison University. A UH alum, Harnischfeger had her first solo show at Moody Gallery in Houston in 2001 (reviewed in Glasstire!), followed swiftly by a move to grad school at Columbia University. White, a Kingville, TX native, is represented by New York's Harris Lieberman Gallery and is a recipient of a Guggenheim Fellowship and Robert Rauschenberg Foundation Award. This will be his first show here. — BD

WAR/PHOTOGRAPHY: Images of Armed Conflict and Its Aftermath
Museum of Fine Arts, Houston
November 11, 2012 – February 3, 2013
A decade in preparation, the MFAH presents an unprecedented exhibition exploring the experience of war through the eyes of photographers, including nearly 500 objects, 280 photographers and 165 years, from the Mexican-American War in 1846 through present-day conflicts. Organized by a curatorial A-team consisting of Anne Wilkes Tucker, Will Michels and Natalie Zelt, the exhibition will travel to the Annenberg Space for Photography, Los Angeles; the Corcoran Gallery of Art and the Brooklyn Museum, and is accompanied by a 600-page catalogue. Rather than a "greatest hits of photojournalism," the show looks critically at what types of photographs are and are not made, and by whom and for whom, during wartime, sorting them by motive: from the acts that instigate armed conflict to "the fight," to victory and defeat, and images that memorialize a war, constant themes that transcend the size or cause of the conflict, the photographers' or subjects' culture, or the era in which the pictures were made. — BD

Aaron Landsman: City Council Meeting
Three performances
Palm Center, 2nd floor courtroom, 5300 Griggs Rd.
November 1, 7:30 p.m.
Eldorado Ballroom, 2310 Elgin St.
November 2, 7:30 p.m.
DiverseWorks
November 3, 7:30 p.m.
Inspired by a "truly Shakespearean" battle about zoning he attended at the Portland, Oregon City Hall, playwright, actor and teacher Aaron Landsman mixes audience and actors in a "performed participatory democracy experience" in which they share the roles of city council members, local activists and bystanders. The multi-city work premiers in Houston with three performances at three venues on successive evenings. Landsman developed the Houston production, which he describes as "local government filtered through the lens of art," during a Spring 2012 Mitchell Center residency. Dedicated to "the poetry of bureaucracy," City Council Meeting promises all the fun of local government in action, minus the tedium, and with a surprise ending! — BD
THE PANHANDLE
Rebecca Drolen: Hair Pieces
Texas Tech University, SRO Photo Gallery
September 24 – October 2, 2012
Rebecca Drolen's prim, square, black-and-white prints skirt the edges of the grotesque, confronting the opposing forces of desire and shame in connection to body hair. Macabre, staged situations using the artist as model add a humorous twist to the canon of photography and hair, women and identity. The second show in the 2012 – 2013 Texas Tech SRO Photo Gallery series, Hair Pieces traveled from the University of Georgia in Athens, where it was shown earlier this year. — BD
SAN ANTONIO
Justin Parr: Tesseract
Unit B
September 14 – November 3, 2012
Justin Parr, Fl!ght Gallery impresario, curator, event photographer, food activist, urban spelunker and homegrown Situationist, is also, lest we forget, a fine art photographer. And a glassblower. Of recent vintage, he's been fascinated with the process of glassblowing, creating utilitarian objects and ethereal ones. His handblown marbles contain whirls—that's what I thought he said on the phone anyway, and it's true—but also w-o-r-l-d-s in vivid, tiny miniature. "They're biological, and tiny."
He also futzes with delicate, 3-ml glass stem rods, buying them by the hundreds and fusing them together into improbable structures. (They remind him of the enigmatic mathematical structures described by the redoubtable Madeleine l'Engle in A Wrinkle In Time—see title of show.) Parr bought a special lens with which to micro-photograph his glass pieces, and the show will include a variety of tesseract representations, both photographed and blown.
DIY Angle: The artist wants it known that showgoers should feel free to bring their photographic equipment and document the show, too. — Sarah Fisch

Más Rudas at Window Works
Artpace
September 20 – December 31, 2012
San Antonio contemporary multimedia artists Ruth Leonela Buentello, Sarah Castillo, Kristin Gamez and Mari Hernandez, AKA the Más Rudas Collective, take over the Window Works space at Artpace from September until the end of the year. Más Rudas has taken SATX by storm, and repeatedly. The collective staged an epic drama of metaphoric interspecies and gender injustice, Canis Familiaris, at the Guadalupe Cultural Arts Center in 2010. They dismayed the Daughters of the Republic of Texas by showing up to the Alamo in potent Tejana drag (la Virgen, an Aztec princess, a mariachi and the infamous Donkey Lady, SA's bogey[wo]man) and videotaping the resulting melee for Más Triste San Antonio at Unit B. Más Rudas has also spread decolonization and reconquista via residencies in Mexic-Arte in Austin, and at art star Mario Ybarra Jr.'s alternative space Slanguage in Los Angeles.
What they'll do with the tricky, wide and shallow windowfront public space at Artpace will be fascinating to see. Given Más Rudas' titanic inventiveness with costume and performance, their facility with video, photography and installation work, and their fearlessness, gender-tweaking, and riotously smart sense of occasion, this is an Artpace opening to be excited about. Doubtless their months-long tenure, visible from outside the building, is an installation you'll wanna visit and revisit. — SF

Día de los Muertos Community Celebration
The Guadalupe Cultural Arts Center
November 2, 6:30 p.m.
Día de los Muertos imagery is everywhere. Tattoos, t-shirts, an upcoming Pixar feature and endless tchotchkes aside, the real substance of the Día de los Muertos observance retains deep meaning and is fun as all git-out. This DDLM, as in years past, San Antonio's pride of the Westside's Guadalupe Cultural Arts Center will lead workshops in altar decoration, the crafting of sugar skulls, paper flower creating, calavera face painting and other rituals that connect the Pre-Columbian, the modern day and the Great Unknown. All memento mori aside, the event is lively, family-friendly, deeply respectful and completely free. Like, say, Christmas or Purim, it's fraught with cliche. But if all you see about this increasingly national holiday is cliche, it's your damn loss. Cultural art, por vida. — SF
THE VALLEY
Crawling with Monsters
The University of Texas Pan American, Jeffers Theatre; COAS Building
October 3 – 7, 2012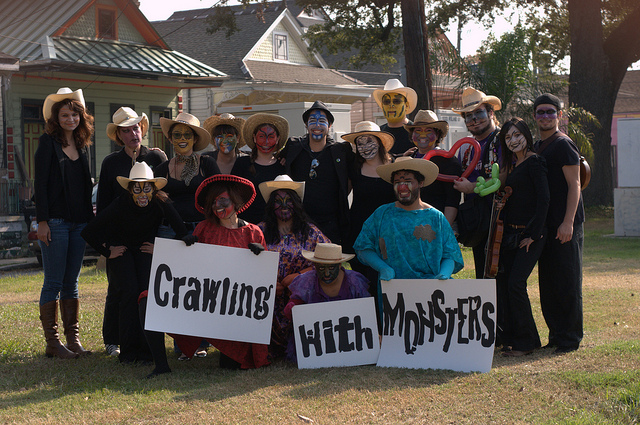 This live theater event combines documentary techniques with performance and multimedia storytelling. Crawling with Monsters is put on by The Sleepy Border Town Insomniacs, a troupe of Valley theater artists. It has gone on to appear in national Fringe festivals, including New York, New Orleans and Houston. Now back home in Borderlandia, the curtains go up (or are peered behind, depending on how you look at it) in October.
Apparently, The Sleepy Border Town Insomniacs began as a bilingual children's theater project, but when the narcoviolence made performing in nearby Reynosa too dangerous, the group re-focused their energies on this "special tribute to the resolve and courage of our neighbors to the South." Innovative, topical, questioning and deeply felt, this is the kind of border dialogue that should (and is) being heard by the wider world. Its appearance in its home terrain should pack a special punch.
Interesting tidbit: In the New York International Fringe Festival's advance press materials about the show, NYIFF's boilerplate, frothy questionnaire to its participants resulted in this "finish the sentence" gem:
NYIFF: My show is the only one in 2011 FringeNYC that…
Crawling with Monsters:  …had to buy a spy pen video camera.
Huh.  — SF

A Useful Life
Screening at University of Texas Pan-American
October 18, 7 p.m.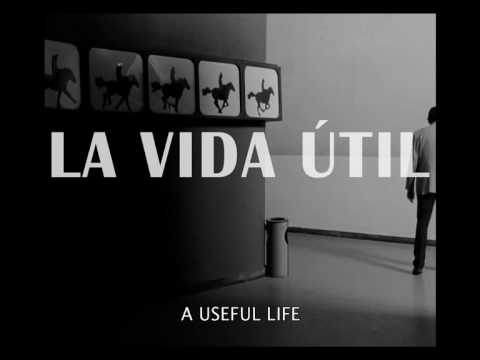 Second in UTPA's Global Lens film series, A Useful Life (2010, dir. Federico Veiroj) is a 63-minute film from Uruguay about the tenacity of movie love (as in, love for movies, not "The Notebook" or whatever). A 45-year-old cineaste and sometime-projectionist labors to sustain a doomed arthouse theater in Montevideo, while living with his mom. Part Cinema Paradiso, part The Last Picture Show, any film nerd will identify, commiserate and rejoice. Though some critics dismissed A Useful Life as "slight," it has an incredibly generous spirit, paying tribute as it does not to the auteurs, but to those upon whom any auteur depends—the anonymous watchers in the dark who risk and defend and support, each a worshiper and evangelist. Interestingly, A Useful Life was filmed in color and then color-corrected to black and white in post-production; the results are deep, silky and gorgeous. I'm so nerdily psyched that college students (and others) in the Valley will see this.
A special note to all RGV students and film enthusiasts: If you fall in love with this film, or are interested in making your own, look up South Texas Underground Film, an amazing indie filmmaking collective based in Corpus. Also, reach out to other audience members, go for a beer or a coffee after, even if you hated the movie; this is exactly the kinda event where you'll meet like-minded filmies, which is a huge advantage over watching films like this on Netflix by yourself. You know what they say about the Velvet Underground—not that many people saw them perform live, but many who did went on to start their own bands…— SF

WEST TEXAS

Easy Companions: Animals and Children in the Photographs of Manuel Carrillo
The El Paso Museum of Art
September 15, 2012 – January 27, 2013
Twenty gelatin silver prints of children in the natural company of animals, selected from the El Paso Museum's large store of the artist's works, highlight a recurring theme in Manuel Carrillo's art. Born in Mexico City in 1906, Carrillo embraced photography in middle age, influenced by Paul Strand's interest in recording daily life and people, and became one of the most important photographers of Mexican life in the twentieth century. In 1980, the Photographic Society of America named Carrillo an honorary citizen of El Paso, TX, where his photographic archive is held in the El Paso Public Library. — BD


Mark Cole: Holiday and Erika Osborne: Chasms and Other Site Specific Paintings
October 5 – 7 (Chinati weekend, and probably longer)
Eugene Binder Gallery, Marfa
New paintings featuring cartoon cacti by Mark Cole, a long-lost Dallas artist now firmly based in New York, and analytical land form paintings smeared with cultural, intellectual and social overlays by Erika Osborne, are Eugene Binder's contribution to the art melee of Chinati Weekend 2012. According to Cole, the western desert imagery has something to do with his history as a Texan: "I imagine a guy [who is never seen in the paintings] inhabits the paintings, who is a sort of 'Waiting for Godot'-type character that never does anything or go anywhere. He drinks too much, may or may not have been abducted by aliens and is some type of city fellow who got dumped out in the desert." The Marfa story, in a nutshell! — BD