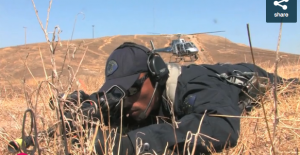 On Saturday, December 1, 2012, thousands of volunteer victims are needed to participate in a regional hazardous materials training exercise at the Travis County Exposition Center, 7311 Decker Lane in Austin.
The drill is a component of the Greater Austin Area Urban Shield Full-Scale Preparedness Exercise and will include emergency management and hospital personnel, law enforcement and hazmat responders from Travis, Hays and Williamson County. The drill is designed to test responders' ability to successfully respond to and manage multiple terrorist events and other emergencies including contamination and mass casualties.
Volunteers will act as victims, including being hosed down during the decontamination process or made up with moulage to resemble injuries. Food, drinks, and entertainment will be provided for all participants throughout the exercise! Register to participate here.
The $350,000 simulation was commissioned by the City of Austin from the Cytel Group, Inc. of Castro Valley, CA, which has developed Urban Shield exercises in the San Francisco Bay Area since 2007.