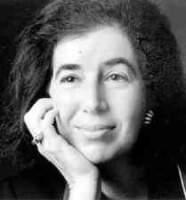 Well this is awful. Susan Sollins, the still-young creator and executive director of the long-running and beloved PBS visual arts program ART21, died suddenly on October 13. Her cause of death has not been disclosed. Sollins' death was announced only three days after she led a jury in granting the ArtPrize 2014 grand prize totaling $200,000 at an awards ceremony in Grand Rapids.
Sollins was in Dallas a few weeks ago to co-host a public preview at the Texas Theater of an episode in the upcoming (seventh) season of ART21 that features Katharina Grosse at the Nasher Sculpture Center. Colette Copeland wrote about it for Glasstire here.  Sollins was also the co-founder of Independent Curators International and an independent film producer.
You can read a little more about the bad news here, and the NYTimes obituary is here.