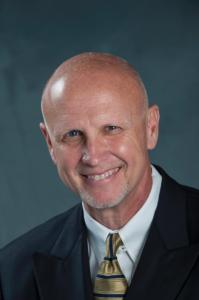 The Board of Directors of the Midtown Arts and Theater Center Houston (The MATCH) has announced that it has selected Chuck Still, currently the Executive Director of the Katharine Hepburn Cultural Arts Center ("The Kate") in Old Saybrook, CT as the organization's first Executive Director. Still will assume his new role by January 1.
"We are thrilled that our national search has brought us a strong and immensely capable leader for the MATCH," says Board President Emily Todd. "Chuck's experience, way with people, and creativity make him well suited to open this amazing new performing and visual arts center. He can build the programming and partnerships that will make the MATCH a success and put us on the national map."
The MATCH, which broke ground in May and began to pour concrete last week, will be a multi-venue arts facility where Houston-area arts organizations will exhibit, rehearse, perform, educate, and office. It will mainly house theater and dance organizations, but there are strong rumors that it will also serve as DiverseWorks' new space (although no word yet on whether papers have been signed). The MATCH facility is expected to be completed in the summer of 2015.