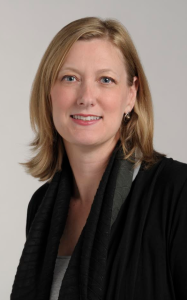 DiverseWorks Artspace has announced that its director, Elizabeth Dunbar, will be leaving for a new job as Director of the Everson Museum of Art in Syracuse, NY by the end of the year, adding another vacancy to already long list of empty chairs at Texas nonprofits. The Rothko Chapel, Houston Center for Photography, Project Row Houses, Galveston Arts Center, Linda Pace Foundation, and the El Paso Museum of Art are all looking for new chief executives.
Dunbar came to DiverseWorks in January 2012, not quite three years ago, fallout from the stormy implosion of ArtHouse in Austin, and immediately fell into a similar crisis here, as DiverseWorks left its longtime home, a beloved but grungy hangar under the East Freeway, for Midtown, lured by the promise of a spot in the nascent MATCH arts complex. DiverseWorks moved into its current midtown space, and was forced to shed its active performance programming along with its theater space, and lost Sixto Wagan, the program's highly-regarded director. During her tenure, Dunbar shifted the organization's curatorial focus onto presenting and commissioning multidisciplinary projects, and curated shows by Keren Cytter, Tony Feher, Liz Magic Laser, Franklin Evans, Wu Tsang, and Heather and Ivan Morison.
2015 programming will continue as planned, including projects with Oliver Herring, Dean Moss, and Tahni Holt. The DiverseWorks Board of Directors and staff are developing a transition plan and a search for a new director will be announced at a future date.