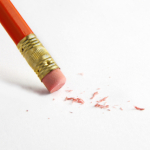 In a carefully worded press release Thursday, the Houston Arts Alliance announced the beginning of a new attempt at selecting an artist for a large commission at the George R. Brown Convention center in Houston, a commission that has become fraught with embarrassing errors, including the surprise withdrawal of a contract for the piece from Houston artist Ed Wilson, which has already led to the resignation of HAA's Public Art + Design director, Matthew Lennon, protests from artists, and a spate of bad publicity.
The new press release does a little massaging of the record, saying the HAA's Civic Art Committee voted to "delay the possible commission review" for the GRB piece at its Nov. 20 meeting, although in the official minutes of that meeting they voted  to "reconsider" the GRB project.
The reconsideration will begin with proposals from the same seven finalists as last time, but new selection panelists to replace the five who unanimously chose Wilson back in November. According to Molly Glentzer's story  in today's Houston Chronicle, they are: Christian Eckart, William Cannings, Jo Ann Fleischhauer, Devon C. Moore, Susan Plum, and the team of Jeff Shore and John Fisher, and Ed Wilson. Glentzer asked Wilson if he would resubmit his proposal to the new selection panel, to which he said "I would have to really think hard about it." She ends her piece by supposing the other six artist might also decline to compete, and asks, "Then what?"
HAA's executive committee approved a new set of policies and procedures on January 5, and obtained a deadline extension from Houston First, the clients for the GRB project, allowing the reconsideration to move forward. Marc Melcher, Chairman of HAA's Board said, "This extension ensures the adherence to the rigorous observation of due process, especially when it comes to decisions on the spending of public monies." There was no mention of possible reconsideration of other recent commissions awarded under the old procedures.