Last weekend, the Museum of Fine Arts, Houston took unwitting part in an impromptu fiesta of promotional events centered on the world's favorite impressionist. On Friday, the Dallas Museum of Art featured a mosaic of 6,600 bottles of pastel colored nail polish, based on that museum's circular Monet Waterlilies painting and sponsored by Sally Beauty Supply.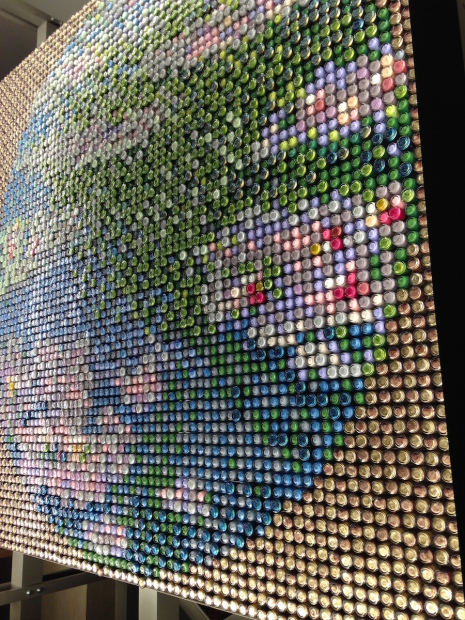 The same weekend, the MFAH installed "Monet on Ice." As shown in the video, compared to the breathtaking, diabolical concept, the actual production was a disappointment, but popular nonetheless, I'm told.
The Monet on Ice project, cheesy as it was, closely parallels the interactive, quasi-entertainment spectacles of many contemporary artists. A few feet from Monet on Ice, Mona Hatoum's Twelve Windows asked visitors to navigate a maze of steel cables while looking at Palestinian tapestries.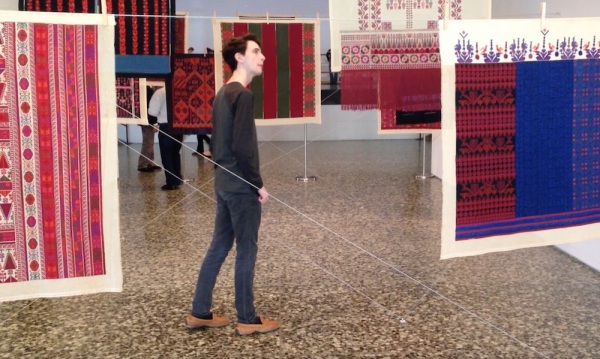 Meanwhile, on Saturday night, French sculptor Loris Gréaud staged the partial destruction of his show, The Unplayed Notes Museum, at its opening at the Dallas Contemporary, herding partygoers out into the street. PR stunt, or art?
The growing prevalence of spectacular, participatory pieces has upped the ante for mere promtional events like Monet on Ice. The exciting freedom that institutions and artists have to present virtually anything comes with heightened responsibility: if you can put an ice rink in an art museum, then every ice rink in an art museum is art.
It's easy to imagine Monet on Ice as an artist's project, especially since the ice rink was installed in Cullinan Hall, the big  atrium that held Jesus Rafael Soto's plastic playground for most of last summer, but lacking the budget and the attention lavished on most museum-grade artist projects, it can't compete.
If you're going to devote one of your museum's signature galleries to a spectacle, it ought to be spectacular. If Olafur Eliason proposed Monet on Ice to the MFAH, it would have been done right. Visitors would skate down a virtual frozen Seine, winding through the galleries past real paintings.