This week, film artist Roger Beebe is bringing to Texas his touring multiple–projector presentation, Films For One To Eight Projectors, with stops in Houston (Friday at Aurora Picture Show), Austin (Sunday at the Alamo Drafthouse, presented by Experimental Response Cinema), and Dallas (Monday at Centraltrak, part of the ongoing Dallas Medianale).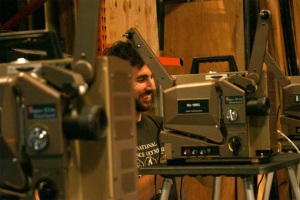 In certain circles, Beebe is well known as a long-time experimental film and video maker whose ambition and academic smarts never overwhelm his work's charming accessibility. He's had work shown in festivals (Sundance), museums (MoMA), and unlikely venues including CBS's Times Square Jumbotron and the McMurdo Station research center in Antarctica. But he's best known for projection performances like this one, which he tours to alternative venues around the globe.
Of course, breaking out of film's standard, single-screen presentation format to create unique, multi-image experiences is not new. Oskar Fischinger and others were doing this as early as the 1920s. What is relatively recent is that the world is finally catching up. Juggling a variety of screens and simultaneous input sources every day, contemporary audiences can appreciate, beyond the novelty of spectacle, the nuanced poetics of multiple, interacting moving images. It's not overwhelming for us to be active experiencers of choreographed film arrangements. It's not jarring when framing parameters change. Nor is it a stretch to understand that media artists like Beebe are incorporating the roles of curator, presenter, and performer into their creative practice.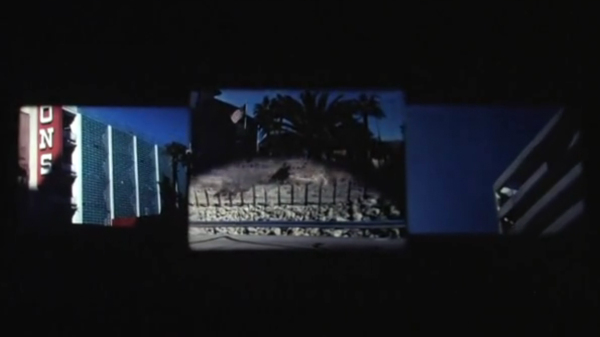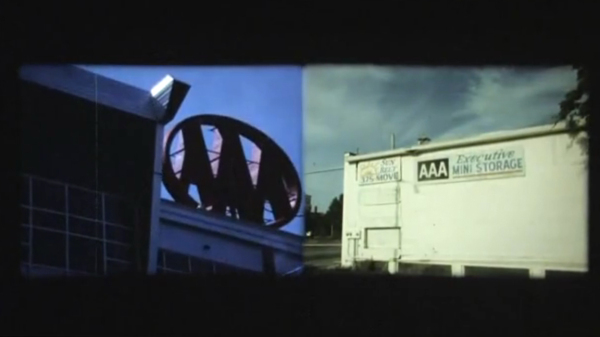 For these live cinema programs, Beebe will be on hand to present a few single-channel shorts as well as assemble a number of multiple-projection film works that incorporate both original photographed material and "found footage" elements. His dual-projection piece TB TX DANCE, commissioned at Cinematexas' Lunchfilm series in 2005, is a fun little homage to Bruce Connor's 1966 film Breakaway, made by printing patterns and shapes directly onto 16mm film. Another dual-screen film, AAAAA Motion Picture, is a more involved send-up to the days when companies competed to be at the start of the phone book by putting the letter "A" at the front end of their names (the soundtrack is, of course, in the key of A). Breaking up the cinematic plate-spinning are a few of Beebe's single-screen films, including his newest–the award-winning Historia Calamitatum exploring the forbidden pleasures of men crying.
A feature of the program–likely presented as the finale–is Beebe's best known multiple-film orchestration, Last Light of a Dying Star. Originally created for a planetarium show, the piece evokes the mysteries of space with its incorporation of original abstract loops, appropriated footage from old science films, and a minimalist musical score whose rhythmic notes mix well with the mechanical pulsing of the five film projectors at play.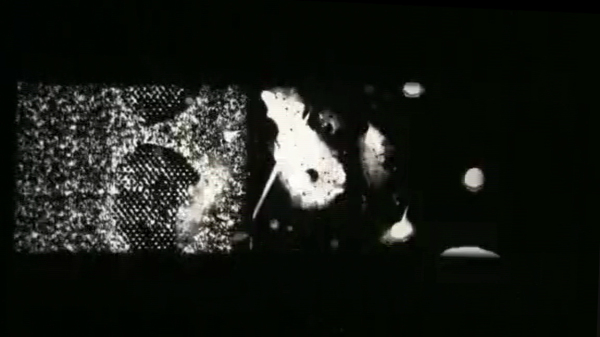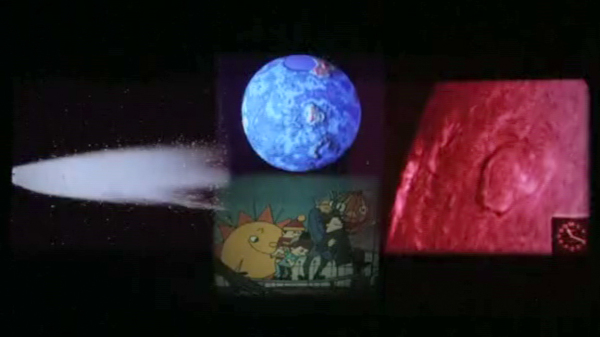 These live shows along the Texas leg of Beebe's tour are rare opportunities to see his works as they're intended, and to experience a contemporary artist practice multiple moving image assemblage.
Roger Beebe: Films For One To Eight Projectors
Houston:  Friday, January 23 / Aurora Picture Show / 7PM (Member reception at 6PM)
Austin:  Sunday, January 25 / Alamo Drafthouse at the Ritz/ERC / 1PM
Dallas:  Monday, January 26 / Centraltrak/Dallas Medianale / 7:30PM