Watch Rainey, Christina and Bill, all together for once at the Glasstire office in Baltimore, discuss some of the week's most intriguing art events. Or, if you can't make it to Baltimore, just read the list here: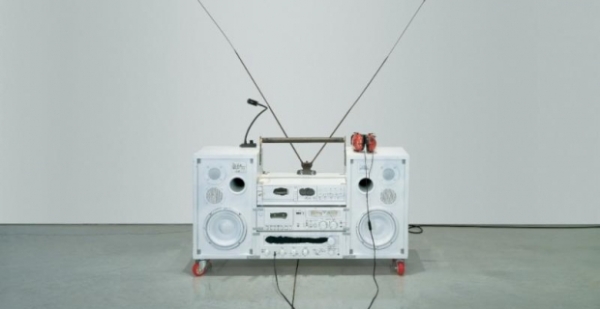 1. Tom Sachs: Boombox Retrospective 1999-2015
The Contemporary Austin
January 23 – April 19
Opening January 23, 2–4 pm
Assemblages, sculptures, objects, and audio installations by New York-based artist Tom Sachs take over the museum's Jones Center, Marcus Sculpture Park at Laguna Gloria, and Art School locations. The show–his first in Texas–includes his classic foam core Hello Kitty sculptures, an immersive bodega installation, and newly created, working ceramic boomboxes.

2. Jesse Morgan Barnett: Personal Life &
Jeff Gibbons: Auto Relativity Kinetotron
The Goss-Michael Foundation, Dallas
January 23 – March 6
Opening: January 23, 6–8 pm
GMF fills both it's main galleys with Dallas artists! Barnett's installation collages eclectic 3D elements and wall work into a obtuse (I mean that in a good way) idiosyncratic poem. Jeff Gibbons: Auto Relativity Kinetotron in the other space includes broken plexiglas and video-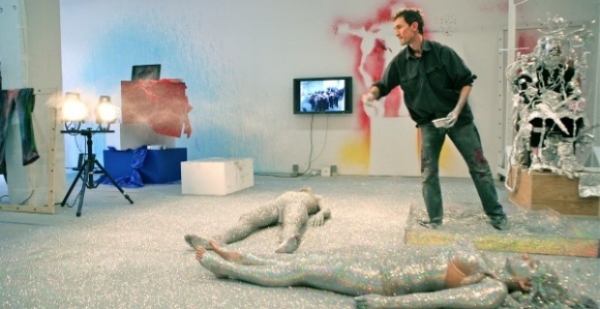 3. Oliver Herring: Areas for Action
Diverseworks, Houston
January 21 – March 7
Opening: January 21, 12–2 pm Artist talk, 6:30–8pm
German-born, New York-based artist Oliver Herring's evolving exhibition of daily performances and  improvisatory sculptures, in which visitors are invited to have their 15 minutes.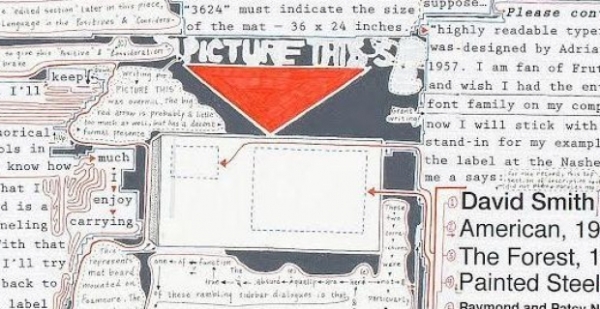 4. Matthew Sontheimer: Some Old Gum, Some New Gum, Some Chew Gum
Talley Dunn Gallery, Dallas
January 15 – March 14
Sontheimer's stream-of-consciousness text pieces narrate an internal dialogue in hand-writings, printed text, and images with lots of arroes and numbers for guidance through te thicket of his musings.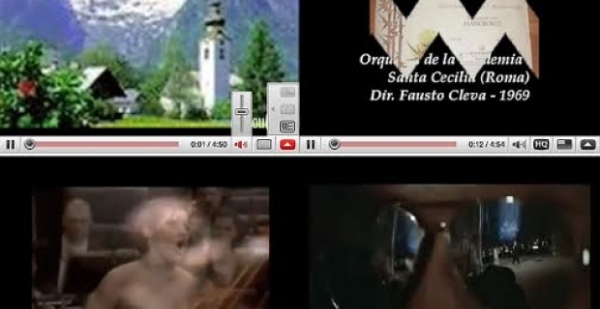 5. Carolyn Sortor: Seismic Hive
The Reading Room, Dallas
January 17 – February 14
Opening: January 17, 6–9 pm
Videos from Sortor's Hive series and new, excessively long prints on vintage seismic graph paper from the Los Alamos Laboratory.