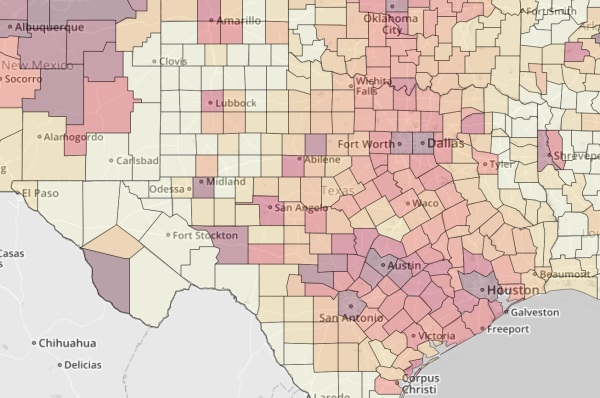 SMU's National Center for Arts Research (NCAR) has released its first annual Arts Vibrancy Index, which ranks towns according to their "vibrancy", consisting of a complex mix of supply, demand and government support for arts and culture on a per capita basis.
The top five big cities are:
1.      Washington-Arlington-Alexandria, DC-VA-MD-WV
2.      Nashville-Davidson-Murfreesboro-Franklin, TN
3.      New York-Jersey City-White Plains, NY-NJ
4.      Boston, MA
5.      San Francisco-Redwood City-South San Francisco, CA
The top five smaller towns are:
1.      Glenwood Springs, CO
2.      Santa Fe, NM
3.      Jackson, WY-ID
4.      Breckenridge, CO
5.      Edwards, CO
Surprised? The numbers are only the start of the story, not the end." said  Dr. Zannie Giraud Voss, Ph.D., director of NCAR.