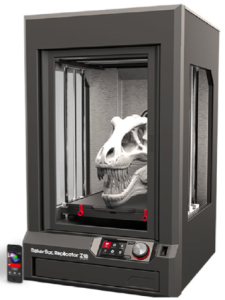 The Sarofim School of Fine Arts at Georgetown's Southwestern University is presenting a two-day symposium called What Things May Come: 3D Printing in the Fine Arts and Sciences. The event, which is free and open to the public, will take place February 26-27. The stated goal of the 37th Brown Symposium "is to show not only how 3-D printing technology will impact our lives, but also how it is changing the way we think and approach creative solutions."
The symposium will focus on how 3D printing has affected the fields of sculpture, music and medicine, as is noted in this crazy, sci-fi-looking image created for the event poster: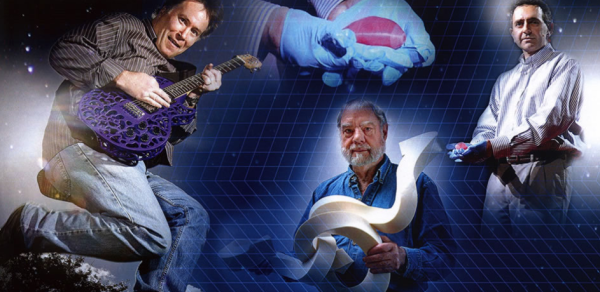 There will be workshops will all sorts of 3D scanners and the 3D Doodler and presentations from a number of speakers, including digital sculptors Bruce Beasley, Robert Michael Smith and Christian Lavigne. In conjunction with the symposium, there will also be an exhibition, What Things May Come: The Third International 3D Print Sculpture Exhibition, which opens on the 26th . For the full schedule, go here.