Watch Christina Rees and Bill Davenport speculate on the week's best art events at Texas museums, universities, galleries and storage lockers, or just read the list here:
1. MAMFW Photo Finish Combo: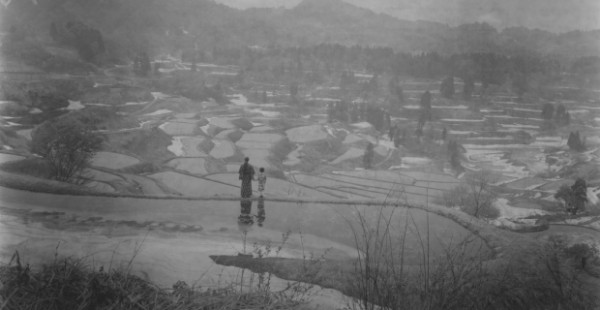 1a. FOCUS: RongRong&inri
Modern Art Museum of Fort Worth
January 31 – April 5, 2015
The Modern's FOCUS exhibition series showcases the work of the Chinese/Japanese, husband and wife collaborative team, RongRong&inri, who've been creating works that push the boundaries of traditional black-and-white photography since 2000.
and/or: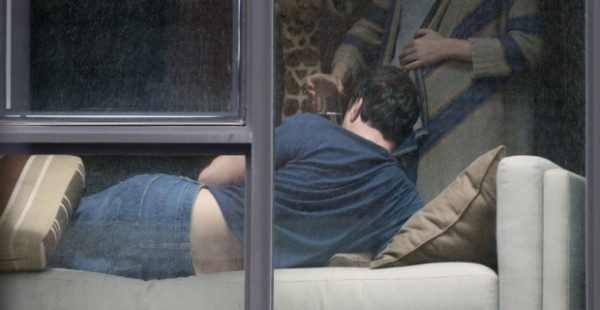 1b. Framing Desire: Photography and Video
Modern Art Museum of Fort Worth
February 21 – August 23, 2015
Recent and recent-ish photographic acquisitions, including works by Cory Arcangel, Artemio, Larry Clark, Philip-Lorca diCorcia, Rineke Dijkstra, Debbie Grossman, Candida Höfer, Misty Keasler, Ragnar Kjartansson, Robert Mapplethorpe, Gordon Matta-Clark, Ryan McGinley, Nicholas Nixon, Catherine Opie, Orit Raff, Laurie Simmons, Allison V. Smith, Arne Svenson, Frank Thiel, and Gillian Wearing.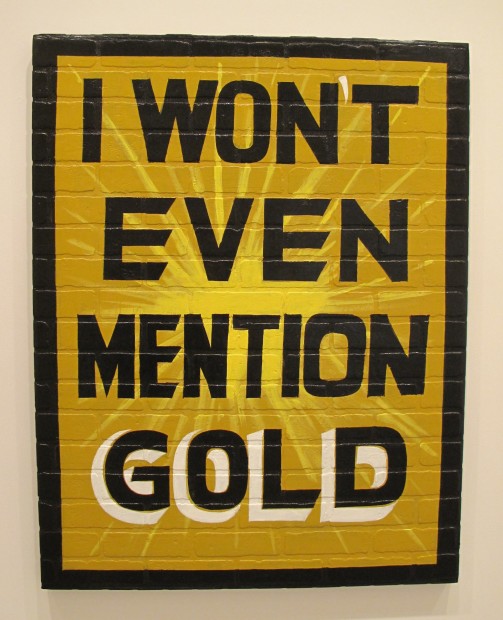 2. Jamal Cyrus and Walter Stanciell: As Long as these Weeds and Green Grass Grow
Project Row Houses, Houston
February 27 – June 21
Opening: February 27, 7–9 pm
Paintings and drawings by Jamal Cyrus and sign painter Walter Stanciell remember, acknowledge, or disavow cultural figures and narratives.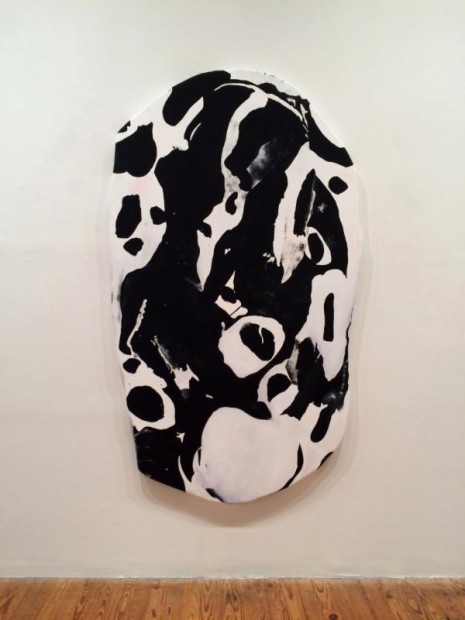 3. Jeremy Deprez: Giant
Texas Gallery, Houston
February 26 – March 28
Opening: February 26, 6–8 pm
Houston artist Jeremy Deprez's latest big, lumpy canvases, some with blobs, some with grids, all done with no-fuss Warholian pragmatism I'm calling "matter-of-factory."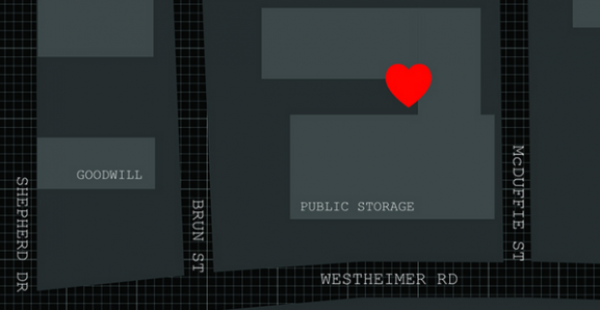 4. Someone in Texas Loves You
Public Storage 2006 Westheimer Road, Houston, TX 77098
February 27 – March 21
Opening: February 27, 6–9 pm
This pop-up show in a Montrose area public storage locker features new works by Houston artists Heath West and Michael Bhichitkul. West also has an upcoming solo show in the locker scheduled for April.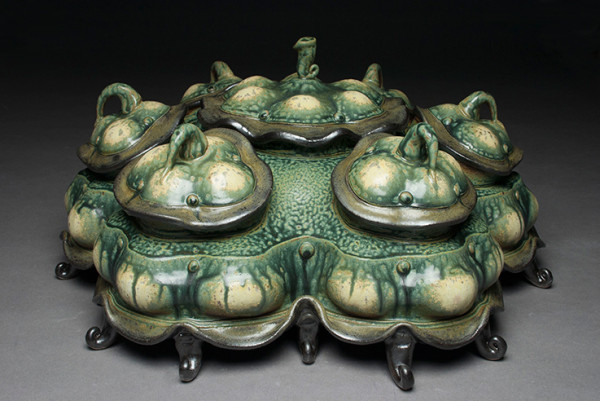 5. 2015 Regional Ceramics Competition
University of Dallas Beatrice M. Haggerty Gallery
January 21 – March 5
47 artists from an eight-state area including Colorado, Arkasas and Louisiana selected by Eva Kwong, Associate Professor of Ceramics at Kent State University. Pictured: Roy Hanscom, Round 7-Lidded Form.