Glasstire goes on location in Houston and Dallas with appearances by artists Michelle Rawlings and Patrick Renner, and a cameo by Parsnip. This time, if you just read the list, you're going to miss something.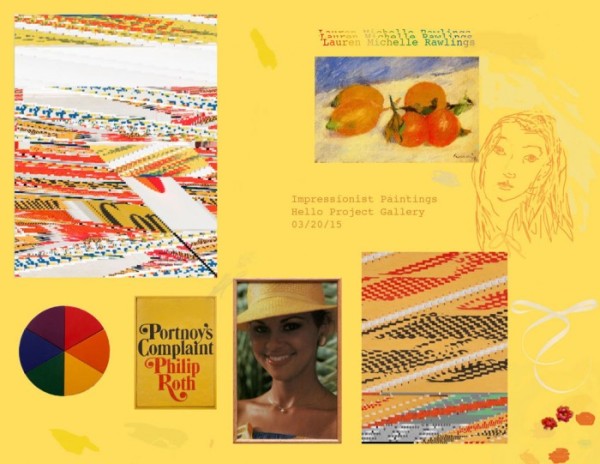 1. Michelle Rawlings: Impressionist Paintings
Hello Project, Houston
March 20 – April 18
Opening: March 20, 7–10 pm
An exhibition of new works based, she says, on screen glitches.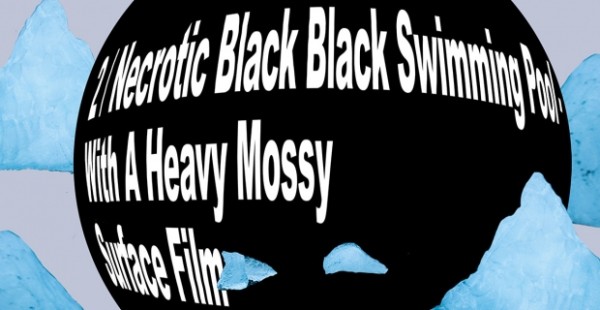 2. Jeff Gibbons and Gregory Ruppe
Epitome Institute, San Antonio
March 14 – April 25, 2015
Collaborations between artists Jeff Gibbons and Gregory Ruppe inspired by a laundry list of incongruous themes: the writings of Philip K. Dick, the Kübler-Ross model, ghosting, Henri Bergson's concept of duration, and a grocery store lobster tank.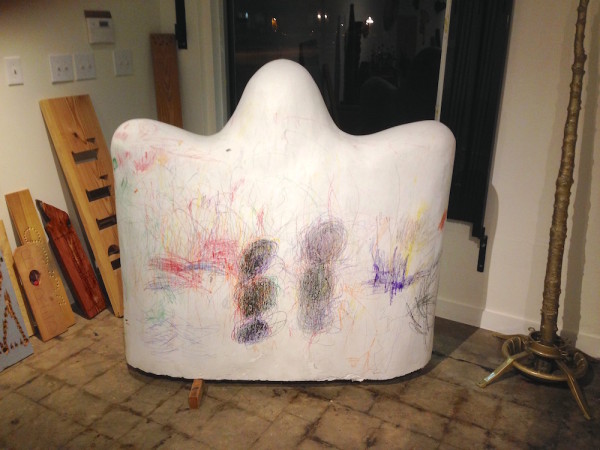 3. Patrick Renner: Cabinet of Curiosities
Gallery Jatad, Houston
March 5 – April 25
Artist talk: March 28, 2–3:30 pm
Old and new works by Houston artist Patrick Renner, best known for his Funnel Tunnel, skateboarding vegetables, and other large-scale public projects, all mixed in with memorobilia, African art, and other curios.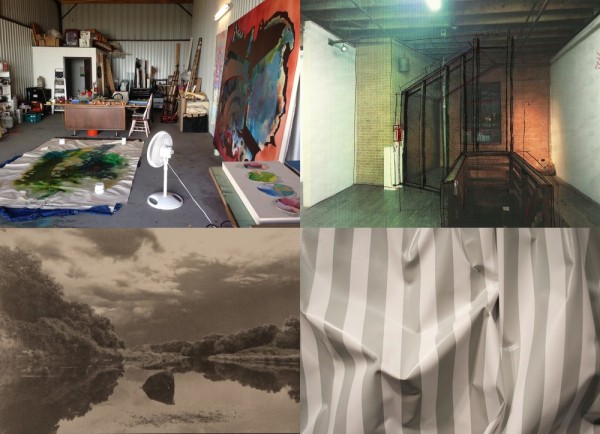 4. H. Schenck: Clubhouse
500X, Dallas
March 14- April 5
Says Schenck: "I built forts out of foam bed liners, cardboard boxes, and chairs. Sometimes my cat would sleep in them with me." Also on view at 500X: works by Kate Colin, Timothy Harding, Michael Furrh, Sebastian Stoddart, M. Kate Helmes, Katherine Baker, Jessica Fuentes, and Jean-Luc Vila.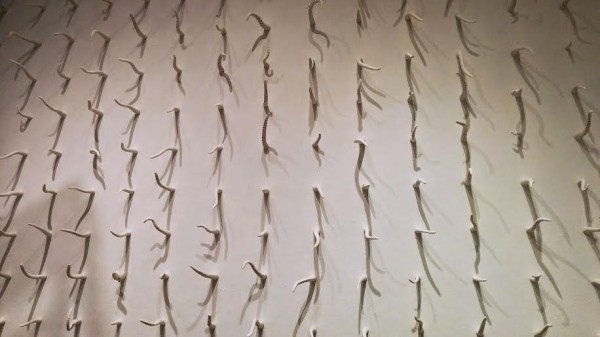 5. Jen Rose: Divisible by Eight
Brookhaven College Studio Gallery
March 16 – April 13
A thousand porcelain tentacles sanded, drilled, glazed, fired, and stuck to the walls. Next, they will travel to the almost as weirdly named Alaskan Robotics Gallery in Juneau, Alaska in May.