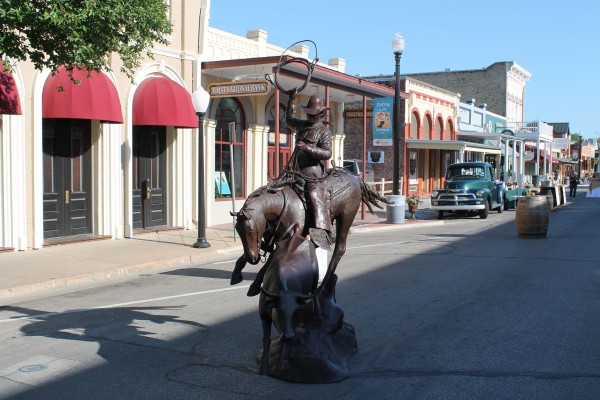 The city of Bastrop's Art in Public Places Task Force has scheduled the town's first Sculpture Stroll for 1 pm Sunday March 22.
Strollers begin at City Hall at 1311 Chestnut St. following a free map, and tour works by  Benjamin McVey of San Antonio, Cat Quintanilla of Sunset Valley, Dan Pogue of Marble Falls, Jennifer Chenoweth of Austin, Julia Ousley of Arlington,  Peter Mangan of Blanco, Tom Tischler of Perth, Australia, Warren Cullar of Austin, whose works will be on display around the city's historic downtown for a year.
It's a contest, too: pieces were selected from an open call for entries last summer, and the top three sculptures will be awarded $1500, $1000, and $500 prizes at a reception at 3pm at the First United Methodist Church, 1201 Main St.
This is the latest in a series of public artification projects by BAIPP, and follows a popular initiative that hired local artists to paint transformer boxes around town.