The Art World has undergone a second pop invasion—this time it's authentic pop, and The Museum of Modern Art has slipped into a warm bath with its razor to kill itself like a Roman Senator. Everybody's picking on Klaus Biesenbach, with some justification, but I would like to offer a piece of management advice from Steve Wynn of Las Vegas: "Of course you fire the fool, but then you fire the fool who hired the fool." Biesenbach is far from the sole offender. Here's a short recap.
There have been exhibitions in New York and Los Angeles showing the work of Tim Burton, an artist if there never was one. There is a TV ad in which members of Marina Abramović's cult, in white robes and white kicks, carry rocks and advertise Adidas with performance art. On Herr Biesenbach's celebrity score card there was a retrospective of Kraftwerk, a German band as old as I am; there was Tilda Swinton playing Chris Burden, from 1972, in a glass box in the lobby at MOMA; there was another Abramović spectacle during which the sight-impaired, self-anointed "godmother of performance art" pretended to stare at people she couldn't see at that distance, with a sidebar of Jerry Saltz dancing with Jay Z at Pace Gallery; and then the Tower of Bjork rose, elevating that fetching elf well above her pay-grade and current popularity. The audio guide alone, I suspect, will soon become a treasure of goofiness for "pickers" and "Oops" collectors. But wait! Here comes Yoko Ono, lifting from the horizon like a gold orb for a show later this year.
Add this Biesenbockery to the movement to have Kanye West curate the Venice Biennial; the show at Pace in which James Franco advertises his ignorance of Cindy Sherman; the new Gagosian publication (164, four-color pages) that promotes art so dead that it feels like an estate catalog (there is nothing in the book that a living mortal might actually buy or from which a living artist might find a soupçon of inspiration); and then there was the David Bowie show at the MCA in Chicago that was not not half-bad because David is only half-square (and because the V&A put it together). And this is just the froth. If you add these bubbles to the fact that none of these shows were particularly successful or of any cultural consequence, you get the idea.
My first idea: art is not a growth industry: the bigger it gets, the worser it gets. Every time. Check out the Victor Emmanuel in Rome. More art and more sales mean nothing good, because art is no longer important. Matisse in his glory is chopped liver compared to Bjork, because art isn't news anymore. There is more exhibition space in the USA than art that demands exhibition. This is the invasion of the comics.
It's over, and I have some ideas about this circumstance: first, museums are going for a gate with popular culture, which is measured by its gross audience. This is a much better draw than fine art that censors its audience to build a visionary culture. Censor the audience! Oh my God! Second, any of these exhibitions would have been fun at the Smithsonian, which glories in the rag-tag and mediocre. At the Smithsonian, these shows could have helped the gate without disrespecting the grander and more serious co-habitants in the institution. The Smithsonian is a web page anyway, and not a bad one, so perhaps museums are running in that direction, toward the World Fair format that is best exemplified in the art world by that Venice Biennale. At any rate the spaces expand because there is money to build and expand museums, but no money to sustain them or pay the staff—thus there are fools-on-board squandering Daddy's Money on exotic cocktails and hard-card invitations.
If the art world I first encountered had been anything like the present art world, I would be teaching high school English in Muleshoe, Texas, and much happier, because my core explanation of this dissolution is more clinical than sociological. Consider this: all of this fluff has been conceived and brought into existence by white men over sixty-five years of age. We all know people that age, and I was once that age myself—it is the age when Grampaw starts putting his keys in the microwave and pissing the hall. That, I think, is what has happened. All these old white guys are losing it, still trying to be the most popular kid in high school. This has given rise to a kind of paparazzo-dementia.
The real problem, however, is that mainstream of American culture is lies and crap and always has been, excepting Huck Finn. This is why creatures like myself willfully marginalized ourselves in the sixties. We hated America and the PTA, and still do. We wanted to hang with artists, queers, junkies, whores, mad-typists, psychopaths and tip stealers. The thought that anyone in that art world wanted into the mainstream was absurd. This until identity politics arose with its agenda to de-marginalize everyone who was unwillingly marginalized. So imagine squadrons of grad students wafting through the Bronx distributing tickets to the Lion King.
The paradox? A ragged collection of art people who had chosen the margins with some determination were charged with the task of de-marginalizing all unwillingly marginal people into the mainstream where they might wear suits that we hipsters didn't have. This happy dream, that sounded like votes and students, attracted the universities and the government and, to be honest, great things were done, barriers were broken, spirits were lifted and art got very bad. Finally, the artworld, with the help of universities and government, had de-marginalized nearly every one but we few art people who had chosen marginalization in the first place. Then suddenly, we became the enemies of state. The mainstream won and all modalities of intellectual accreditation disappeared. As did people like myself who, unemployed by giant corporations, couldn't fly to Istanbul for the Biennial. So we have fame and Hollywood rain rooms and it can't be fixed. There was a war. We lost. Enjoy the peace, have a purple Popsicle, and talk about the X-Men. That's the speed today, and it ain't cute. So if you're still out here with me, just be happy you were popular in high school.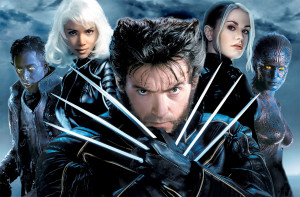 Dave Hickey is an American art and cultural critic. He is the author of The Invisible Dragon: Four Essays on Beauty; Air Guitar: Essays on Art and Democracy; Pirates and Farmers, and the forthcoming 25 Women: Essays on Their Art. He is the recipient of a MacArthur Fellowship. He lives in Santa Fe.
Correction 4/7/2015: The Victoria and Albert Museum was mistakenly shortened to "V&E" in the original version of this article, rather than "V&A."