Christina Rees can't help but crow over Dallas' total art ascendancy this week; Bill Davenport, despairing in Houston, can only agree.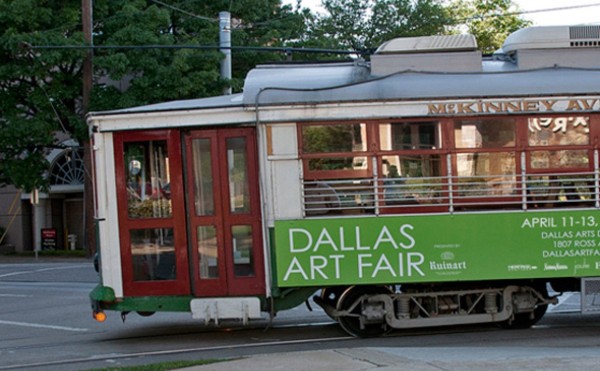 1. Dallas Art Fair
April 10-12
Fashion Industry Gallery, Dallas
Ninety galleries from everywhere (and one from Houston!)  In a glossy, if cramped, array, complete with a voluminous schedule of events, online here. If you had started two days ago, you could have made a week of it!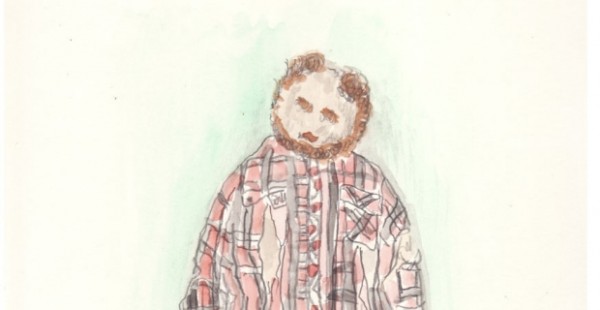 2. Jos de Gruyter and Harald Thys: Die Schmutzigen Puppen Von Pommern
The Power Station, Dallas
April 8 – June 12
Ragged puppet sculptures, rooted in a uber-German folksy, tragicomic sensibility expose the bankruptcy of humanity through exhaustive tone, bare aesthetic, and dead-pan humor.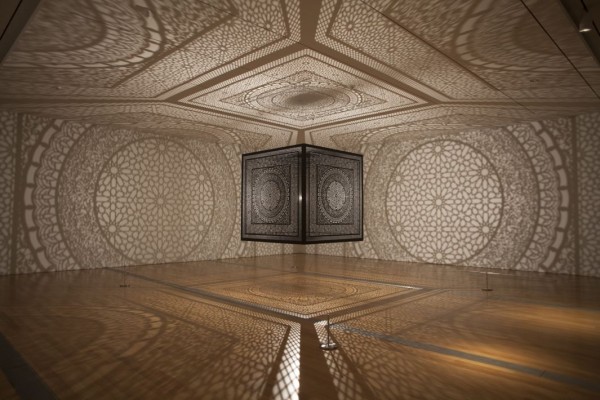 3. Anila Quayyum Agha / Nate Lowman / David Salle
Dallas Contemporary
April 9 – August 23
Anila Quayyum Agha's ArtPrize-winning piece projects tilework patterns from the Alhambra; Nate Lowman's America Sneezes; David Salle shows Debris, including new ceramics!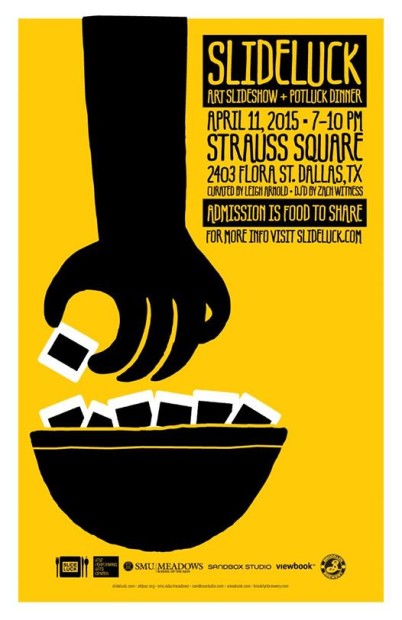 4. Slideluck Dallas II
April 11, 7–10 pm One night only!
AT&T Performing Arts Center at Strauss Square, Dallas
Slideshow + potluck= slideluck. Dinner outdoors, pictures of art, and a DJ; if the weather's fine, what could be better? Oh, and it's FREE! Grease up that Jello mold, and bring a food item to share.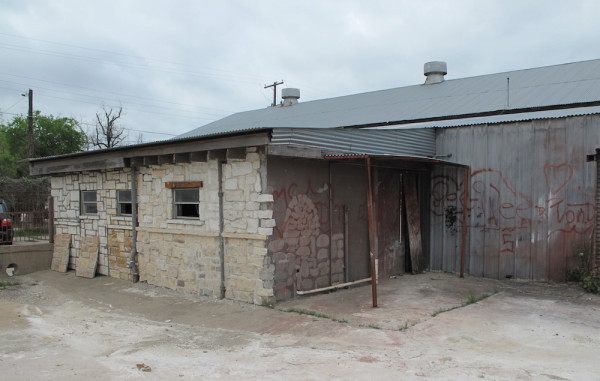 5. The Consortium
Warehouse at 500 Singleton, you-know-what-city
April 10-12
A collective exhibition between graduate students at UTA, SMU, and UTD in a the huge decrepit warehouse at 500 Singleton Blvd, Dallas that held DB14 last year. The building  will be open 10am – 5pm each day during the Dallas Art Fair.