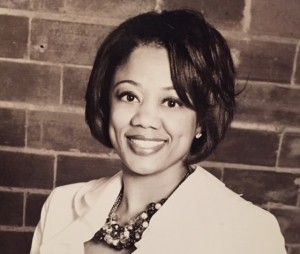 Lawndale Art Center has appointed Denise Furlough, currently Vice Chair of their Board of Directors, as Interim Executive Director. Furlough will begin serving in April, in advance of Executive Director Christine West's departure in May. Furlough has been involved with Lawndale since 2008. Her areas of focus include fundraising, strategic planning, financial management, securing major gifts, proposal writing and public and media relations.
Currently, Furlough is a member of the Greater Houston Partnership Women's Leadership Committee and Recording Secretary for The Twelve Days of Christmas, Inc. Houston Chapter. She is an inaugural board member of Houston Zoo's Flock Young Professional Group and the John P. McGovern Health Museum's Professional Circle. Furlough attended Oklahoma State University and is a graduate of Langston University with a Bachelor of Arts in Broadcast Journalism with a double minor in English and Psychology.
Lawndale's Board of Directors also announced some new members: Loren McCray is currently employed at Shell Global Commercial division as the Brand Manager of Jiffy Lube. She first came to know Lawndale as a Rice MBA Board Fellows Participant in 2010.
New members serving on the Programming Committee are artists Michael Bise, Chris Cascio, Lily-Cox Richard and Emily Peacock, and arts administrator and author Pete Gershon. Lawndale's Programming Committee makes up one-third of the organization's board and is responsible for the selection of exhibitions through a free open-call for proposals.