The annual one-day festival of "art, words and noise," which brings together visual, literary and performing arts organizations, returns to the Menil campus this Saturday, April 18, 11am-6pm. The MenilFest and Gulf Coast Indie Book Fair will take over the grounds surrounding the Menil Collection, The Rothko Chapel, and the Houston Center for Photography (HCP). Local and independent artists, authors, and musicians abound!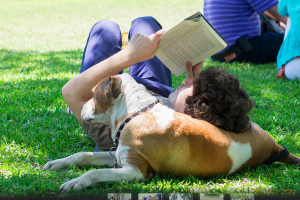 At HCP, prints by local photographers will be on sale and on exhibition. They will also host Gulf Coast as they present panels and readings throughout the day (full schedule here). After browsing through all the indie books and chatting with authors and poets, cross the street to the Menil bookstore for Zine Fest Houston's Unbirthday Party (1-5pm) and grab a slice of cake. Be sure to check out the entire MenilFest schedule to ensure you don't miss some of the indoor events at the Menil foyer, the Menil library, and the Rothko Chapel.
P.S. JUST FOR FUN: This is probably far from the version of Camille Saint-Saëns's The Carnival of Animals that Da Camera of Houston will perform that afternoon, but here is Bugs Bunny and Daffy Duck in a performance based on that music and the poetry of Ogden Nash.