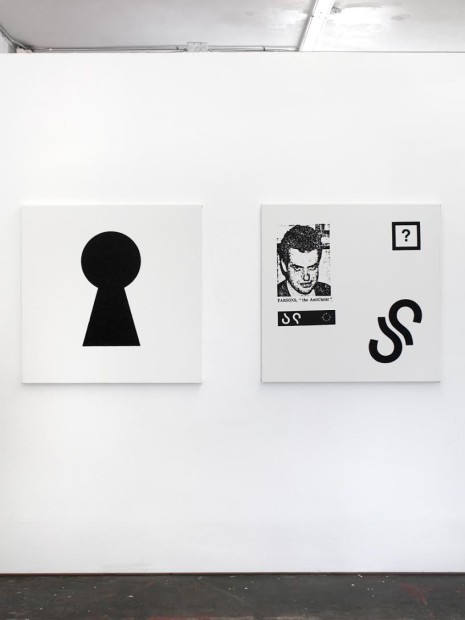 Jungian psychology, occult physics, real magic, something called The Rotten Sun… these are the heavy topics that make up the minimal icon paintings on view at Farewell Books in Austin this month. Artist Nina Hartman takes a trip deep into the mind with her current exhibition Limit—Experience.
The curatorial vision and style of Mikaylah Bowman and Travis Kent of Farewell books is always instantly recognizable and often about some unnerving underworld of the mind and ripe with dreamily heady concepts. Nina Hartman is the kind of thinker who fits right into the world of Farewell Books. Her aesthetic is easily connected to her experience as a zine maker/distributor. Her paintings are straightforward hand-painted zine pages. These are large canvases, some with hard edges and others with a grainy -looking Xerox dustiness. These paintings seem to serve a purpose of intentional messaging.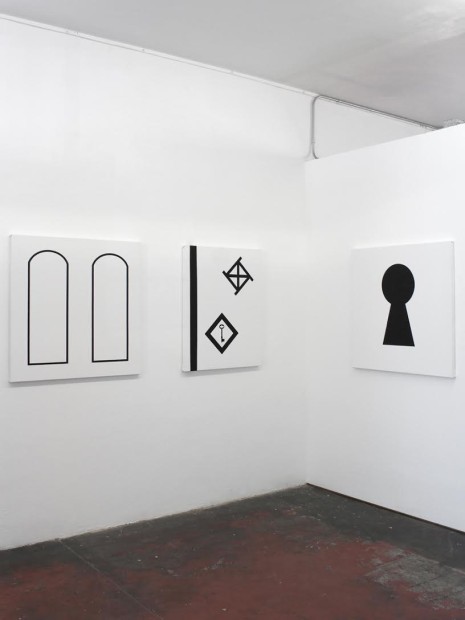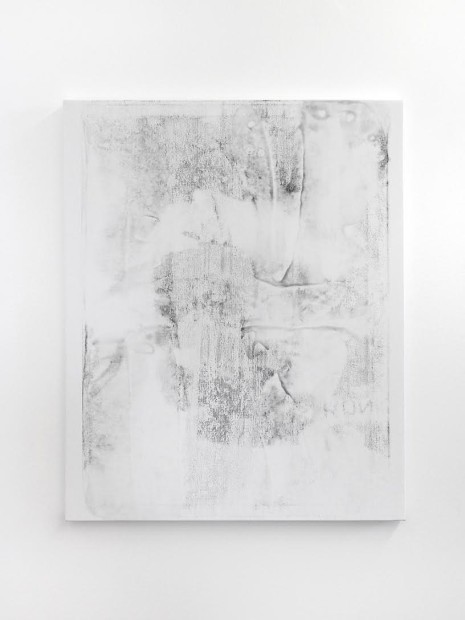 The paintings themselves are strikingly simple: black or white canvases with some kind of esoteric symbol plainly applied on top. There are a couple of paintings that are white canvases with a ghostly smear of black speckles, both called Untitled, made with Xerox acid wash. The meaning of these works is accessible if you peruse the accompanying book of the same title; it contains references to the niche culture surrounding Alistair Crowley and his disciples. Jack Parsons, the subject of her painting The Antichrist, was a man of many strange talents—a prominent rocket propulsion researcher and inventor, chemical engineer and Thelemite occultist. (A Thelemite is someone who follows the tenets of Crowley.) In his association with Crowley (and interestingly, L. Ron Hubbard was also his associate for a time; that relationship went very sour) he sought to solicit a woman with whom he would perform a sex ritual and create the Anti-Christ. If that isn't pearl-clutching source material, well… you have a stronger stomach than I do. Parsons died young in a home lab explosion. I never found out whether or not he was able to actually spawn the devil baby.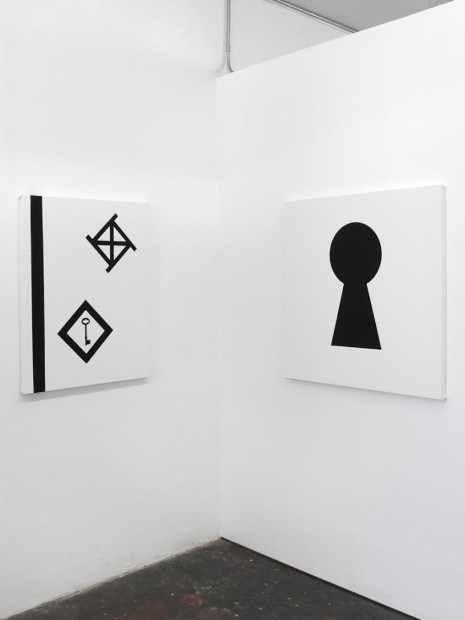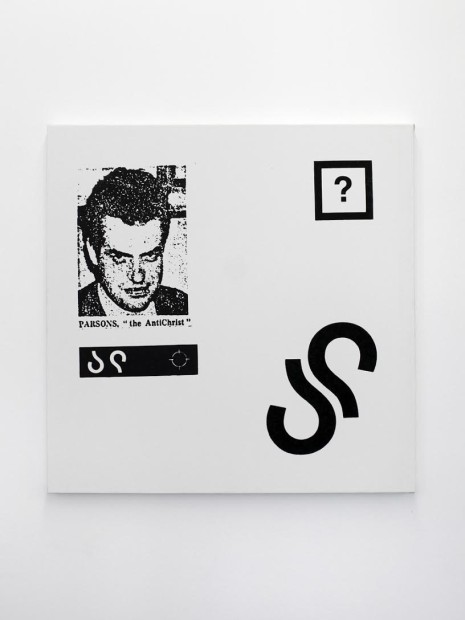 The lock in the other Unititled and the keyhole in Keyhole #1 both point to an occult translation of accessing the deeper levels consciousness. The mysterious symbols in the piece Two Pillars and the starkness of the canvas create an instant burning image in the space between blinks. These images, with their deliberate contrast, are like those books for infants— purely black and white to engross babies whose minds are in a state of rapid development. Hartman probably wasn't intending this connection but perhaps it's an effect that works on adults, too. Don't look too hard though. Satan may be lurking within.
Nina Hartman is on view at Farewell Books through Sunday, April 26 during normal business hours.