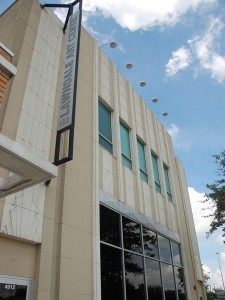 The Big Show, which is Lawndale Art Center's annual juried open show, has been around in one iteration or another in Houston since 1984, and is now open for submissions for The Big Show 2015, which will open on July 10.
This year, for a change, the Lawndale is asking for submissions online, rather than having artists physically drop off the work; the deadline is June 3. Go here for info on how to enter, etc; the call is open to artists living within 100 miles of Houston, and the submitted work needs to be (relatively) new and never before exhibited.  It cost $30 to enter three works.
This year's guest juror is George Scheer, a founder and director of the museum/artist residency Elsewhere in North Carolina.