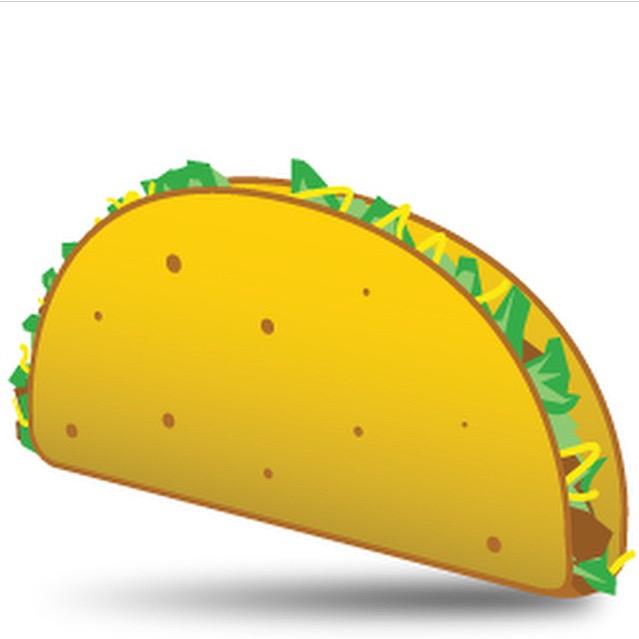 Take the quirkiness of the Japanese, who elevated simple emoticons to cute and pictographic emojis, and combine it with Texas pride, and you get TexMojis!
When Lubbock native Sean Compton went off to school in L.A., he encountered the familiar teasing for his Texan traits and eventually started the very popular "Sorry, I'm Texan" twitter account. This led to a friendship with country singer Rich O'Toole, a Houston and College Station native. At some point, during a homesickness conversation, they came up with idea of TexMojis. They passed their list of Texan icons to Houston artist Ted Borel, who drew images of tacos, tequila shots, homecoming mums, Willie Nelson braids, and the Chupacabra.
Partnering with Austin-based app developer Rocksauce, they are awaiting the approval of the Apple store and expect TexMojis to be released in late May/early June at a cost of $1-2. As the Houston Chronicle cleverly states, they put "the 'Tex' in 'text message.'"
Surely, artistic Glasstire readers have their own TexMoji suggestions!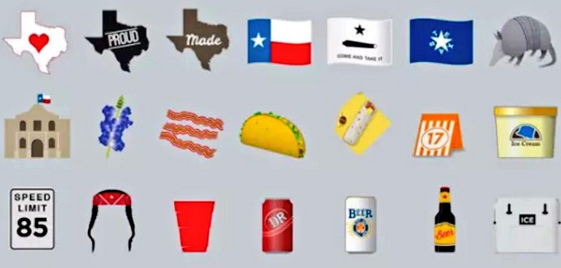 (Photo By Geoff Teehan Matt Hodgins Justin Aguilar/Sean Campton | TexMojis)