This weekend, I was wandering around Bryan, TX—the blue-collar Odessa to College Station's richer Midland—and I stumbled into an art installation in an old abandoned Buick dealership and warehouse. The artist turned out to be one Dan B. Hood, a BFA student at the University of Tennessee (a.k.a. the other UT). Hood is spending his summer before his final year on a project called "Barriers 2015," showing his monoprints in whatever spaces he can scrounge between Knoxville and Los Angeles and back. I also met the nice people hosting the show. They run what's called the Sead Gallery, across the street, and they seem to be carrying the torch for visual art in Bryan.
Two things were great about about this experience. First, I admired Hood's resourcefulness in mounting a remarkably accomplished show in a great old run-down warehouse, the likes of which have been turned into lavish galleries in Chelsea: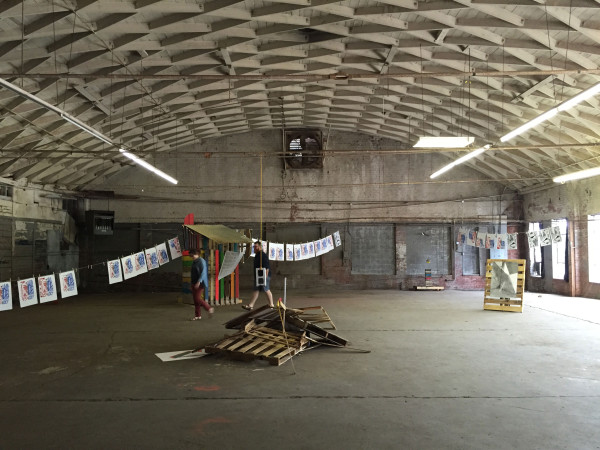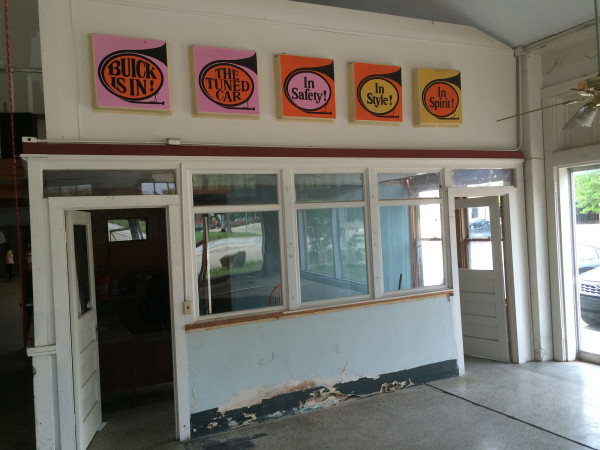 In addition to displaying his prints on wooden pallets he found in the space, Hood took whatever else was at hand and turned it into sculpture. True, it wasn't anything the world hasn't seen before, but it was accomplished for someone so young. I liked the way he set up discrete moments where it wasn't entirely clear whether what you were looking at was his work, or part of the building itself.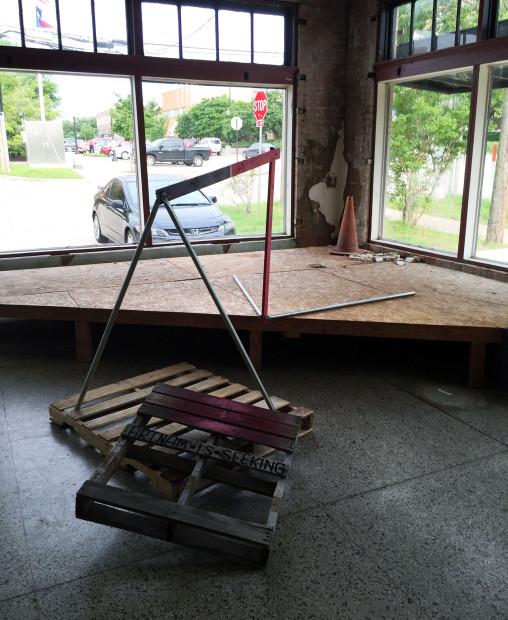 (The cone and rubble in the background is Hood's.)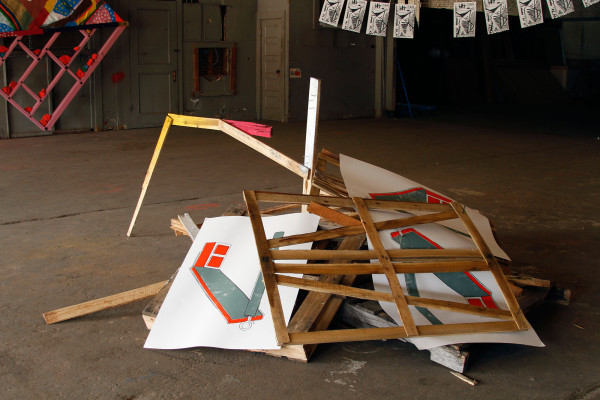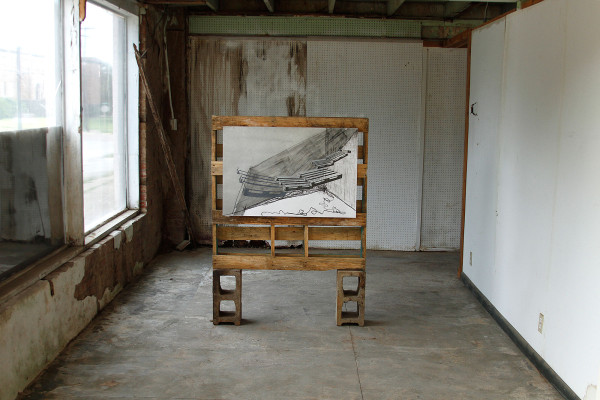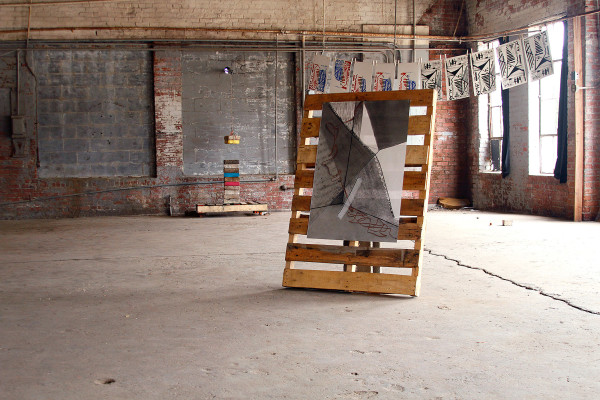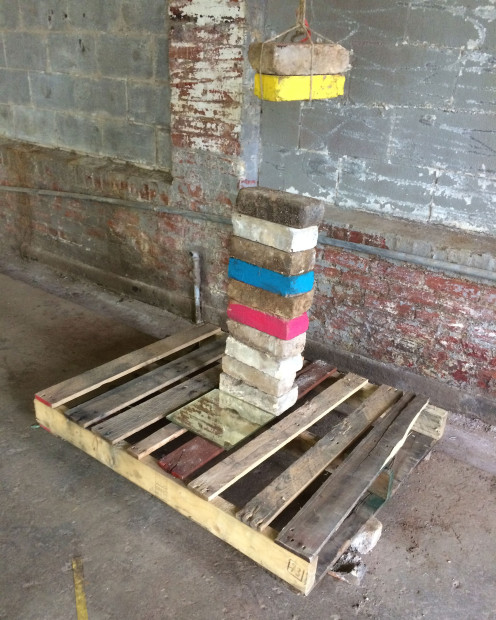 The second great thing about this entirely serendipitous art experience was something that gets to why I started Glasstire originally, and why I've stuck with it all these years: that great art can be found anywhere. That there is no greater pleasure in the art world than discovering for oneself something that isn't immediately obvious, something that isn't on the inside, something wrong-right. That even in Bryan, TX, where one wouldn't think to go normally outside of the context of Texas A&M (more on that later this week), where everything is maroon and there's no question of anything other than Fox News playing at the hotel breakfast—even here, it's here.