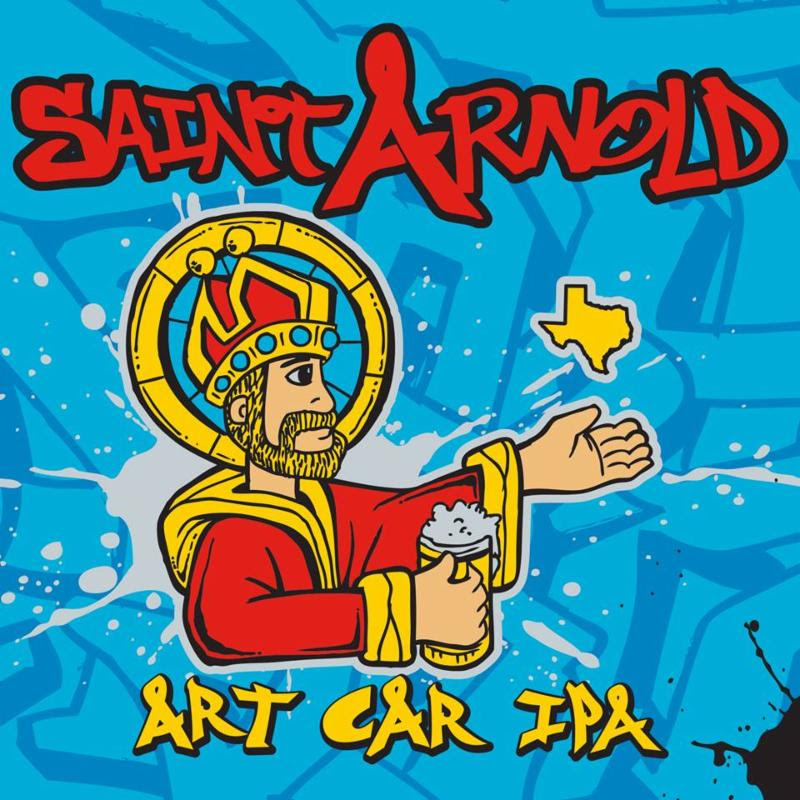 If gasoline, duct tape, spit and prayers are what keep art cars running, then beer is the fuel that keeps the crowd going at the annual Houston Art Car Parade. So it is unsurprising that the seminal Houston independent brewery Saint Arnold is releasing their new Art Car IPA tomorrow. Just in time for the continuous one-hundred degree days in August (and on National IPA Day, no less), this new beer is inspired by the annual Art Car Parade and features label art by local graffiti artist Gonzo247. Additionally, Saint Arnold will celebrate the release of Art Car IPA through art car shows at various venues around Greater Houston:
Thursday, August 6:
5pm – World of Beer, 2643 Commercial Center Blvd, Katy
5pm – Hop Scholar – 610 Rayford Rd., Spring
6pm – Hay Merchant – 1100 Westheimer Rd.
7pm – Flying Saucer, Downtown – 705 Main St.
7pm – Revelry on Richmond – 1613 Richmond Ave.
7:30pm – Cottonwood – 3422 N. Shepherd Dr.
8pm – Wooster's Garden – 3315 Milam St.
8pm – Petrol Station – 985 Wakefield Dr.
9pm – Liberty Station – 2101 Washington Ave.
Friday, August 7:
5pm – Canyon Creek – 6603 Westcott Rd.
6pm – Dry Creek – 544 Yale St.
7pm – Onion Creek – 3106 White Oak Dr.
8pm – Cedar Creek – 1034 W. 20th St.