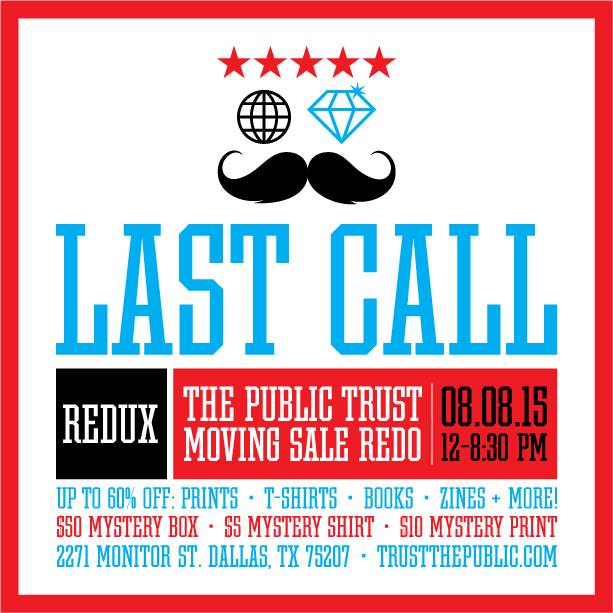 If you are in Dallas and love deals, this is for you. The Public Trust has announced a moving sale happening today, August 8th, from 12-8:30PM. This event was supposed to take place in February, but was ultimately snowed out. The gallery is trying to clear out its back room and will be selling zines, t-shirts, prints, etc. for 20-60% off. They also have mystery boxes, mystery prints and mystery shirts, for all the adventurous collectors.
This quote from their website perfectly sums up the event: "So if you are looking to stretch your art dollar or hook up that guest room or hallway with nothing on the walls, the time is upon you."
The sale is today from 12-8:30PM at The Public Trust, a contemporary art gallery located at 2271 Monitor St. in Dallas, TX.