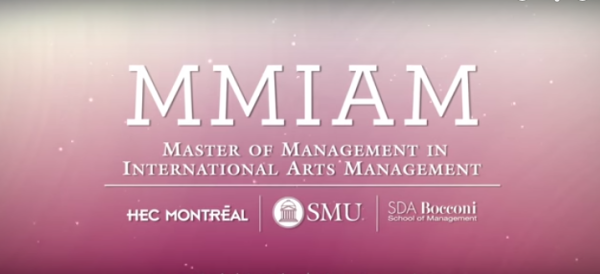 If you have an extra $40,000 laying around and want to travel the world, then SMU has something for you! They are now accepting applications for the 2016-2017 iteration of their Master of Management in International Arts Management program.
What on earth is a Master of Management in International Arts Management, you ask? Through a partnership with HEC Montréal and SDA Bocconi (Milan), this program is an intensive, year-long session where students will spend four months studying at each of the involved universities. The coursework emphasizes the international nature of the program and ranges from law to marketing to leadership (and presumably, management, as well as the various business applications for semantic redundancies). Graduates from the program now work at organizations such as Cirque du Soleil, the Alley Theatre and the Dallas Museum of Art Friends Program. Cirque du Soleil, people!!!
Of course, you could just get a plain vanilla MA in Arts Leadership from the University of Houston for approximately $16,000. But then you wouldn't have traveled the world, and more importantly, you might not truly have a grip on managing the managerial mastery of international arts management… and isn't that what really counts?