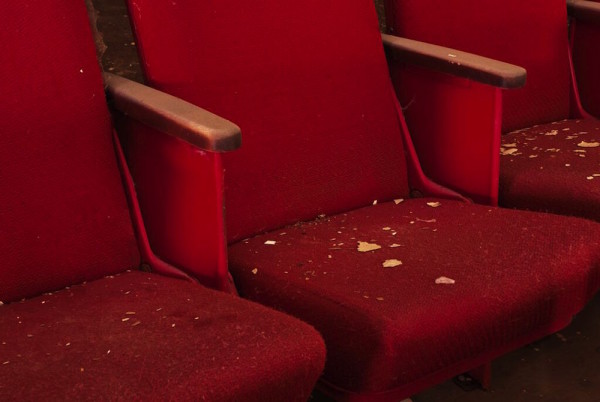 Congratulations to Austin-based artist-duo Teresa Hubbard and Alexander Birchler, whose current exhibition at Houston's Blaffer Art Museum, Sound Speed Marker, received a long, gushing review in the online art news and criticism journal Hyperallergic yesterday!
Hyperallergic's Charissa Terranova called the show a "category buster." She went on to say that their work "strikes a profound and rich in-between," and that their "memorable films turn the contrivance of cinematic reality on its head, exposing the myths of myth-making and the complex contradictions undergirding them." That's some serious language.
For those who have yet to see the exhibition, it runs through September 5, with two upcoming gallery talks. On September 2, Delilah Montoya and Raúl A. Ramos will speak about the show and, on September 3, Vanderbilt University scholar Lutz Koepnick will speak about issues of time in relation to screen-based installation art. A Q&A with the artists will follow.
Image: Teresa Hubbard / Alexander Birchler, "Grand Paris Texas" (2009), high-definition video with sound, 54 min (English with German and Spanish subtitles), single-channel projection, aspect ratio 16:9, NTSC, stereo; installation dimensions variable (courtesy Blaffer Art Museum)