The decision didn't happen overnight.
For one thing, it took a few years before Facebook started to become creepy for me. When I first joined nearly eight years ago, Facebook occupied very little of my waking thought. But over time I began to visit the site more and more often. I enjoyed reading news from my "friends" (some of whom really were my friends). I enjoyed reading their comments on my own posts, which were mostly just articles or music I liked. As I started posting more often, I unwittingly began to engage in what's become known as "creating one's personal brand."
The unfortunate notion of a personal brand is an essential problem with Facebook: it feeds on and magnifies people's inherent narcissism. Just as babies are fascinated by mirrors, adults are fascinated by Facebook, the ultimate two-way mirror. It encourages users to check for comments they've inspired, to see who's liked or shared them. It encourages the presentation of an artificial version of yourself, and the acceptance of others' artificial versions. If you've ever bought into the notion that you were alone in a universe populated by people who were only figments of your imagination (but who had better vacation destinations than you), Facebook is the perfect vehicle to reinforce that line of self-focused, defeatist thinking.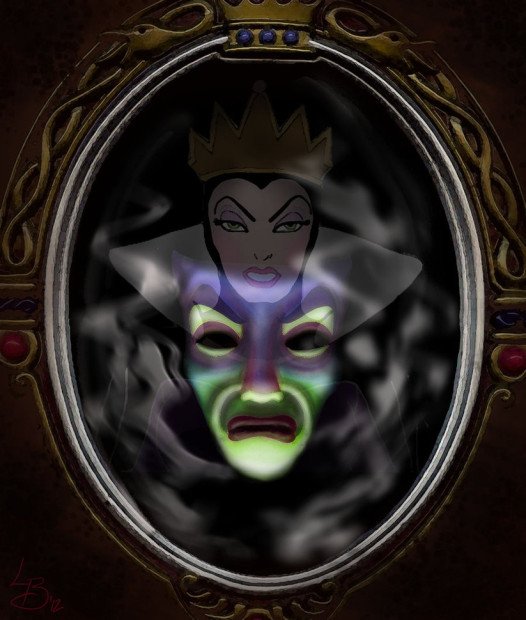 Eventually I got to be a heavy Facebook user, and by that I mean I was spending at least an hour a day on the site, checking it 4-5 times a day. This, too, is an essential Facebook problem: the time suck. What's so seductive is not only the illusion that you're the center of the universe, but also the very casual, day-to-day contact with people you haven't seen in years, if not decades—people with whom otherwise, you probably wouldn't do more than trade holiday cards (if that).
For example, I reconnected with some of my old friends from summer camp. Reading their offhand posts, and seeing their pictures of sunsets and weddings and pets and children was deeply gratifying. I had shared some of the happiest times of my childhood with these women, and here we were, chatting about the weather in our respective cities, as if a day hadn't passed since we'd seen each other, even though we had lost touch for decades in the interim. It was kind of magic.
As a new parent whose job mostly involved sitting alone at a desk, Facebook was a way to maintain a connection with other people, even though I was relatively isolated during the day. People who don't get out much for whatever reason—they're bedridden, they're depressed, they're misanthropic, they're new mothers working in online media—can maintain a connection with the world through Facebook without actually having to share air space with other human beings. But at some point, you start missing seeing your friends in person. And a lot of these people aren't your friends.
Facebook is a temporary salve for loneliness, but it's not a cure. We're human animals, programmed for thousands of millennia to interact with each other in person. That's an itch that no website or app can truly scratch.
I can hear the arguments that our species is in the midst of an evolutionary revolution—that our McLuhan-cyborg future is at hand and we can forget having interpersonal relationships. And certainly, the way we're glued to our smart phones in public would suggest that the minute someone figures out how to implant that technology into our brains, we'll cease interacting in person altogether. But then again, maybe not. Maybe we're just in a weird, very brief phase, when the device is held in the hand, but once it gets implanted, we'll blink our eyes collectively and start looking around at the world again. Valuing in-person interaction isn't just romantic nostalgia for the good old days—it's our hardwired biology. And biology doesn't turn on a dime, at least not in the timeframes we experience.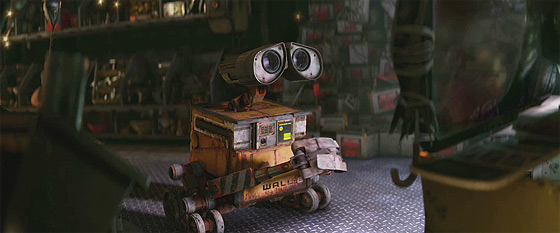 There's a book about tidying up that's huge on the bestseller lists right now. It's by a hardcore Japanese lady and it's full of tiger mom tough love telling people to get rid of their stuff. I read it, and got rid of about 2/3 of my wardrobe. I don't miss the things I gave away. The lack of clutter makes my mind calmer.
I've been thinking about this in the context of my beloved old friends from summer camp. I love these women in the way one loves a deeply cherished memory from childhood. But if it weren't for Facebook, I wouldn't be in touch with most of them. And I wonder if letting that go isn't such a bad thing—the 14-year-old me who ran wild in the countryside with my camp "sisters" isn't the 42-year-old me with a family of my own and a publication to run.
Still, this is the hardest part about letting Facebook go—it feels like saying goodbye to a lot of people from my past, all over again.
The connection with other people is the biggest allure of Facebook. It's why the site is so successful. But that success comes from something troublesome: the brass tacks, fundamentally transactional nature of Facebook. It's the biggest drawback of the site: Facebook manipulates users' emotions for profit. Jaron Lanier's book "Who Owns the Future?" first made me consider how a tiny handful of people were capturing all the value of our online interactions. And by "value," I mean "billions of dollars."
When I was using Facebook heavily, I started to look for things to post. In the same way that a newspaper columnist must constantly be alert for subject matter, I began to note interesting articles, funny videos, and great songs that passed my way. I'd post them to Facebook and enjoy the ensuing conversation with friends. I was pretty good at it—as a publisher, I had years of practice in identifying stories that people might find interesting. But of course, what I was doing was spending my time to create content for someone else. For free.
Although creating that content was fun and the interactions with others it inspired felt good, I started to realize that my education, my years of working and reading and thinking, were all worth something. That I shouldn't just give away the fruits of my labors to help line the pockets of Mark Zuckerberg's hoodie.
When you post on Facebook, whether it's pictures of your pets or a movie you liked, you are giving yourself away. Your real self. And your real self has real value. That value can be expressed by your work, by your thoughts and feelings, by the way you affect other people… and it can also be expressed by dollars.
Why do you think certain people's posts show up again and again in your Facebook feed? Do you ever wish it were more random? Facebook controls what information you see, whose posts are visible to you. They have complicated algorithms that are constantly changing, for one sole purpose: to turn you into money. As a capitalist, I can understand the argument that this is no different from any transactional purchase. You go into a grocery store and give up money in exchange for food; you go to Facebook and give up yourself in exchange for a virtual community (and crazy wealth for a handful of people). Perhaps it's a fair trade. I'm not sure anymore.
********
There are good reasons for quitting Facebook, but doing so is hard. It's about more than just overcoming one's fear of missing out. It's more than giving up what feels like a meaningful connection to other people. Quitting Facebook is ultimately about letting go of part of yourself. It's about being willing to disappear.
One of the first people to friend me on Facebook was someone whom I hadn't spoken to in nearly a decade. This person would die unexpectedly within the year—my first experience with the bizarre phenomenon of a person's Facebook profile hanging around after they're gone, their trivial likes and snapshots suddenly consequential.
And perhaps this is the essential attraction of Facebook, even more than connecting with other people: it offers the possibility of a kind of immortality. When I heard this week about the man who murdered a TV journalist and a cameraman, and then posted his video of the killings on Facebook, and then the video went viral, it was a grim confirmation. The murderer used Facebook to promote his snuff film because he wanted remembrance. We all do.
What price are we willing to pay?