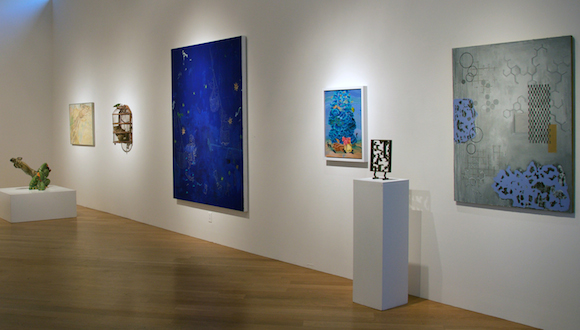 Houston's Moody Gallery is opening an exhibition today in celebration of its 40th year in business. Betty Moody first opened the gallery in 1975 in the River Oaks shopping center with a focus on artists living and working in Texas.
In 1985, Moody moved the space to its current location in Upper Kirby, near Colquitt Street. The gallery represents a wide range of artists, from emerging to internationally recognized names. Many of Houston's most memorable shows have been at Moody over the years, with solo exhibitions by artists such as Luis Jimenez, James Drake, and Gael Stack, to name a few.
Moody Gallery's 40th anniversary show will feature works by gallery artists. The reception is from 4pm to 7pm and features a gallery talk by Betty Moody at 4:00 p.m.
Congratulations on 40 years, Moody Gallery!