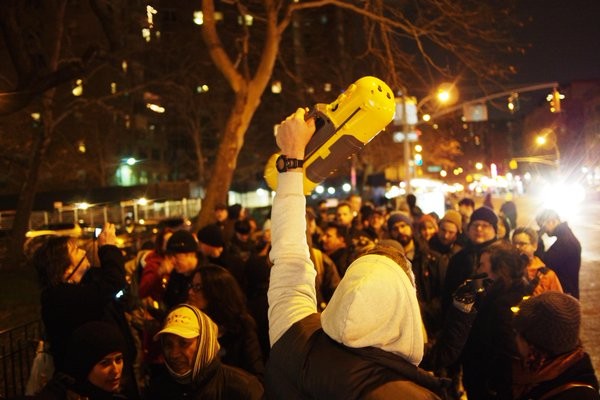 Tomorrow night (December 10 at 6pm), the Cynthia Woods Mitchell Center and the Buffalo Bayou Partnership will present "Unsilent Night." Sound artist Phil Kline has been doing this event for a few decades around the country. The 24th annual Unsilent Night will take place in Houston, starting at the Water Works at Buffalo Bayou.
For reservations (but it's free!) and instructions, go here.
To get in the holiday spirit, here is the one and only comment about the 2012 NYC YouTube presentation of the event [heavy on the sic]:
I don't get it. Where is Christ in this supposid Christmas walk. I just hear a bunch of disharmonious eiry sounds. Sorry folks… I am just so sad how people pervert Christmas… to the glory of man… removing Christ and God all together. This is Christmas time…. it is the celebration of the birth of our Lord and Savior Jesus Christ. This walk is empty without Christ represented.