Christmas is upon us and we haven't touched on the dreaded holiday decorations. Lights, outsized snow globes, and large faux lollipops are commonplace in front yards where neighbors compete to see who can be the most… jolly. A lot of the decorative objects around this time of year have a strange kind of accidental sculptural quality;  I'm thinking specifically of the nativity scenes littering the lawns and coffee tables of so many Americans.
The nativity scene was conceptualized by St. Francis of Assisi in 1223. He wanted to emphasize the "reason for the season" as it were, and staged a living nativity scene with actors portraying biblical characters. The nativity grew in popularity and eventually, as we know, statues and figurines took the place of actors.
If you want to buy a large nativity scene, it'll cost you. Full-size figures can be as expensive as $9,500 for a four-piece set. But if you're going to drop that kind of money on a 'sculpture' that you trot out once a year for everyone to admire, why not have it custom made? There are plenty of artists right here in Texas that would love a $10,000 commission. Maybe you'd even convince them to create a sincere, serene nativity scene (rather than an ironic one). Maybe not. You can at least try to buy local.
If not: I took some time to poke around online and see what kind of nativity scenes—large and small—are available out there. Some of them have all the bells and whistles, and some of them are absurd. Here's a selection: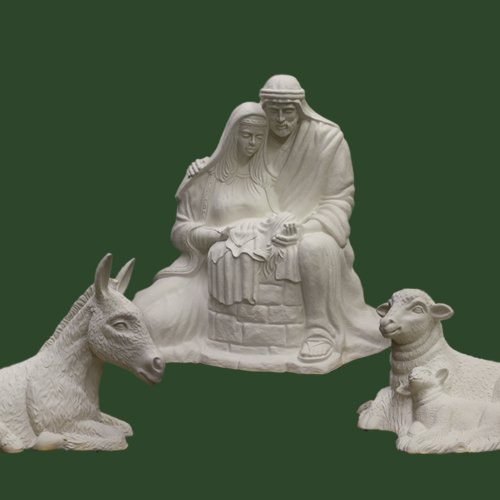 The most classically rendered nativity scene I found was this Michelangelo-esque marble behemoth. The figures are eight-feet tall and billed as "larger than life size." It's $6,900 for the three-piece set.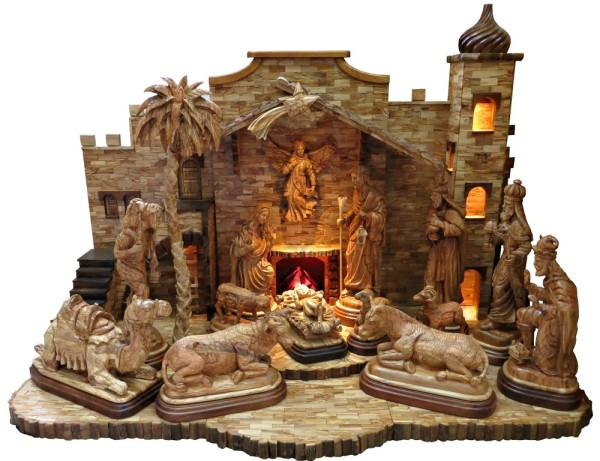 Next, the priciest. Aptly named "Our Largest Most Expensive Nativity Set," this scene is carved from olive wood and comes in at approximately five feet tall and six feet wide. To give it further pedigree, the carving shop is located on Israel's "Manger Street in Bethlehem within walking distance of the site where Christ our Lord was born." Yours for $22,990. [Note: it is on sale. It's normally $23,900. Keep shipping costs in mind. Fed Ex Freight Overnight isn't so merry.]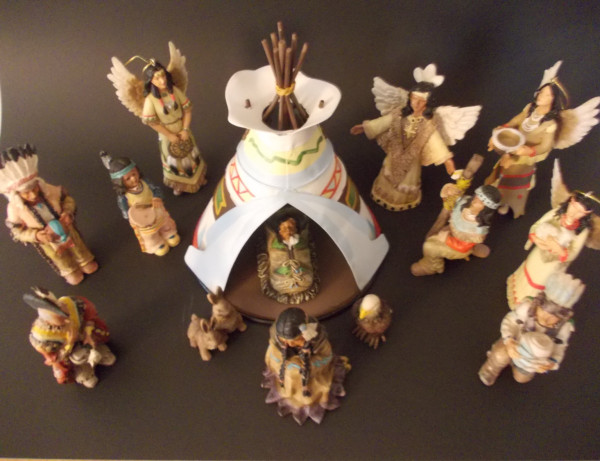 If you want to be daring (and possibly offensive) this holiday season, you can buy this Native American Nativity Scene. Instead of camels and sheep, this set comes with an eagle and a pair of rabbits. How… regional?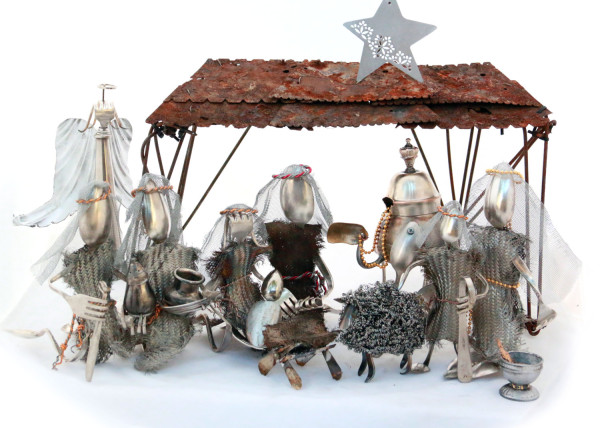 Then, there's this. Do you have too much flatware, and you just don't know what to do with it? Well, here's your solution: craft the baby Jesus out of a teaspoon. Make your own, or buy it here.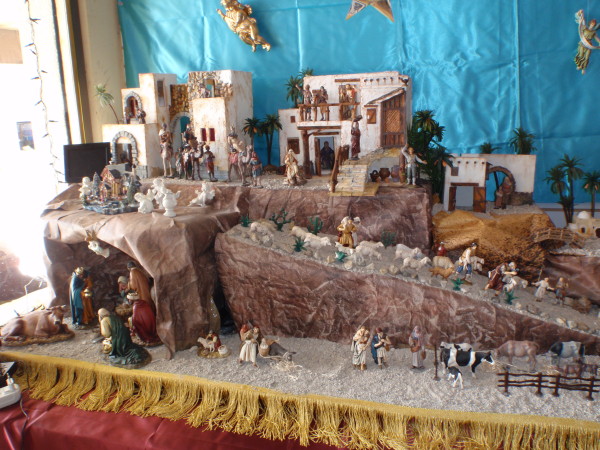 If you have a whole room to spare, you can create a Chris Burden/Chapman Brothers-ish diorama (though far less grim, obviously) that includes not only the nativity action, but also the entire town of Bethlehem.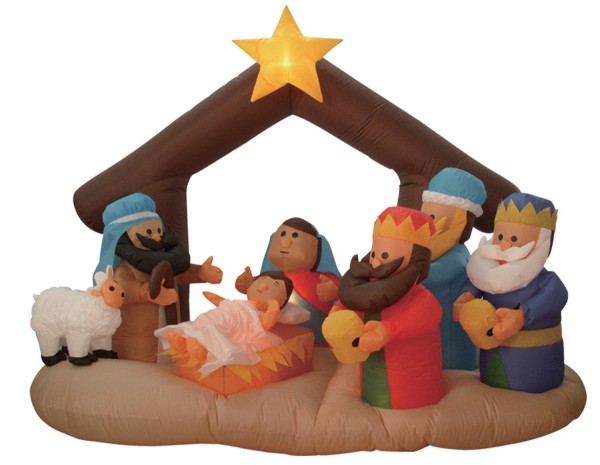 Inflatables are the new "thing to have" for the holidays. But if you get this, are you going to keep it inflated the entire month, or are you going to turn it off during the day and leave it drooping over your lawn like a sad, melted snowman?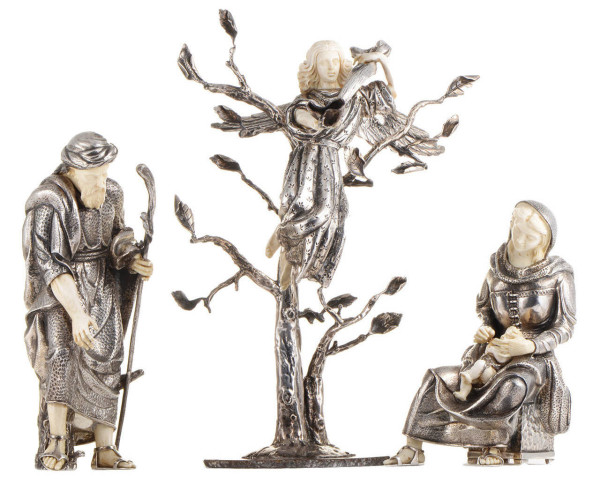 Sterling silver. $8,000. Another Jake and Dinos Chapman (meets Goya)-type thing. Yikes. The angel Gabriel is in a tree.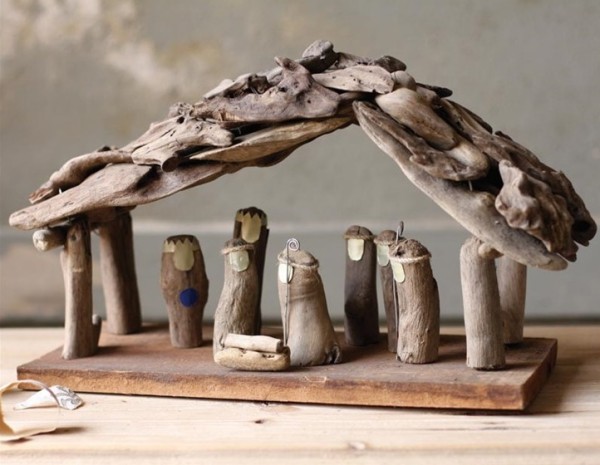 I actually find this driftwood nativity set charming.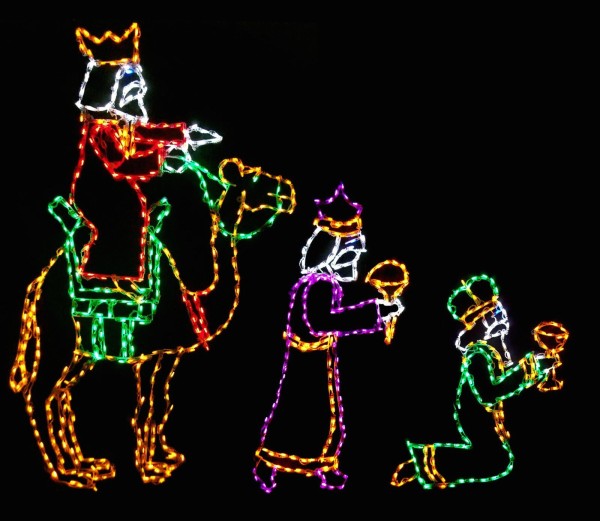 Want the three wisemen and just don't care about the baby? Rich guys are cool. Here's a seven-foot tall LED sculpture for $1,200.95.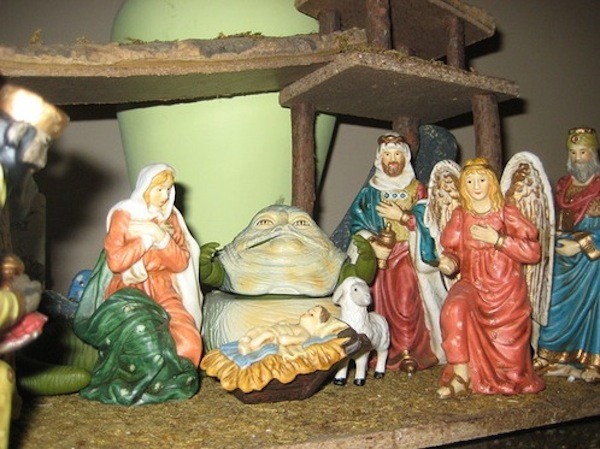 If you want to spruce up your own traditional nativity set, just buy some action figures at Wal-Mart. Here, Jabba the Hutt presides over the adoration of Christ. "This isn't the baby you're looking for."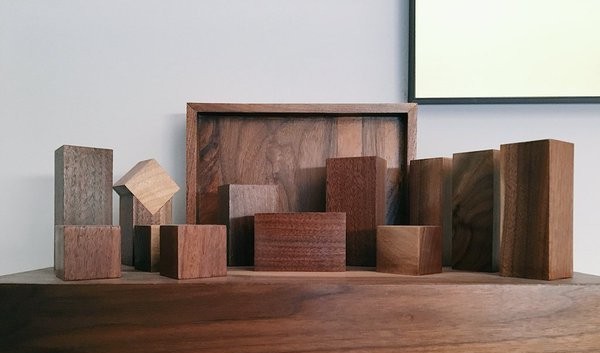 Lastly, the excellent Bauhaus nativity. I'm sure this is exactly what Walter Gropius had in mind when he founded the movement.
If sculpture isn't really your thing, check out these alternatives: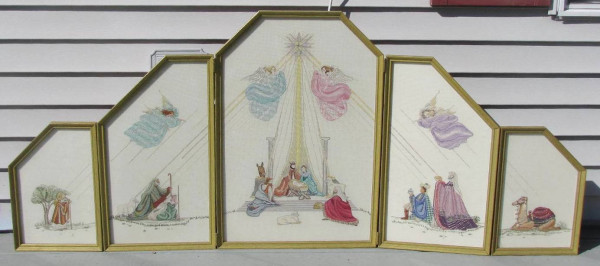 You're home and bored for the holidays, so what do you do? Cross stitch a nativity scene and make it into an alterpiece (of sorts).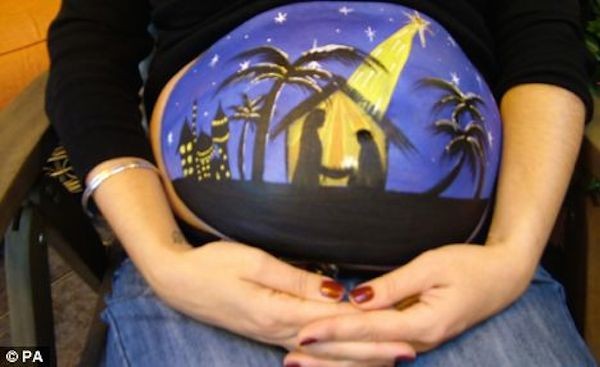 You're pregnant and it's Christmas time so what do you do? Paint a nativity scene on your stomach!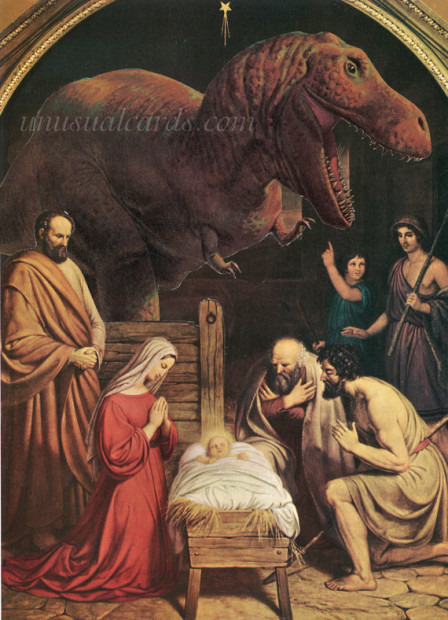 If you like the idea of the nativity but think it's a little stale—or if your grasp on natural history is hazy—you can spruce it up with… dinosaurs!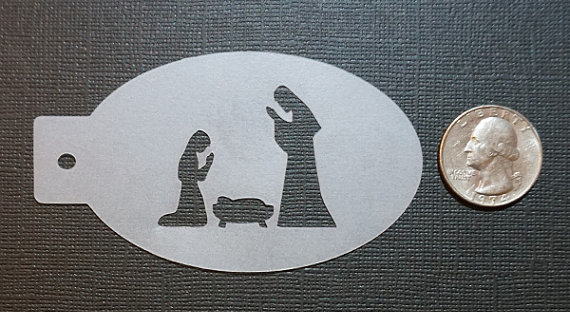 If you want to paint the nativity onto your face but can't seem to get the figures right, don't fret: there's a stencil for that.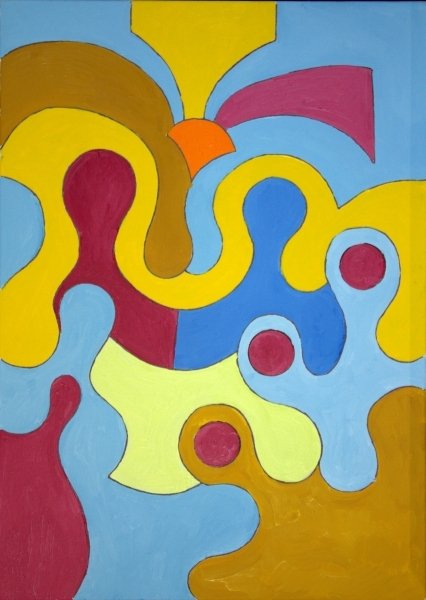 Is the nativity too figural for your liking? Get the abstract version.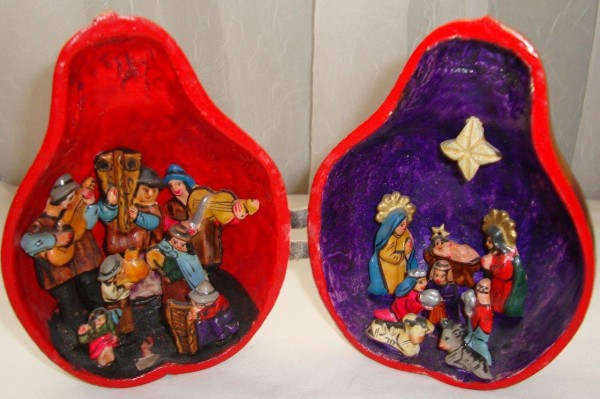 Have you ever wanted the nativity set into gourd? Well, you do now. Only $21.95.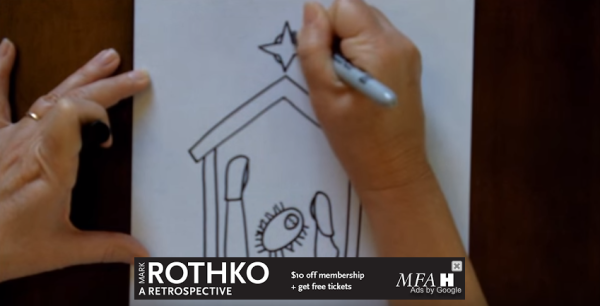 Last, but certainly not least, you can learn to draw your own nativity. The Rothko ad popped up right as I was taking the screen shot. How spiritual.
That's all for now. Merry Christmas.