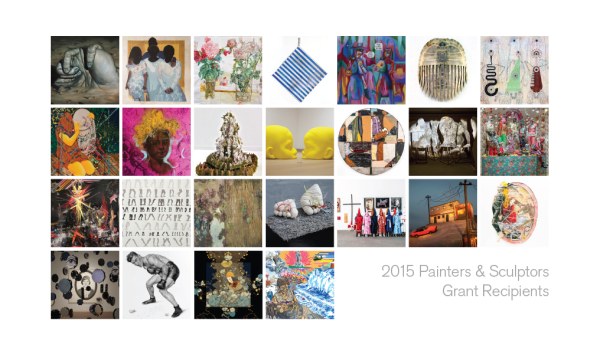 Big news. The Joan Mitchell Foundation has just named its 2015 Painter and Sculptor grant recipients. Each of the 25 U.S.-based winners receive $25,000, and there are three Texans in the bunch: Seth Alverson (Houston); Celia Eberle (Ennis); and Vincent Valdez (San Antonio).
Via the Foundation:
'The Painters & Sculptors Grant Program was established in 1993 to acknowledge painters and sculptors creating work of exceptional quality through unrestricted career support. The first year of grants was awarded in 1994 and the Foundation has funded individual artists annually since that time. Nominators from across the country are invited to recommend artists whom they feel deserve more recognition for their creative achievements and whose practice would significantly benefit from the grant.'
For the entire list of recipients, go here.  For more on the Foundation and its grant program, go here.