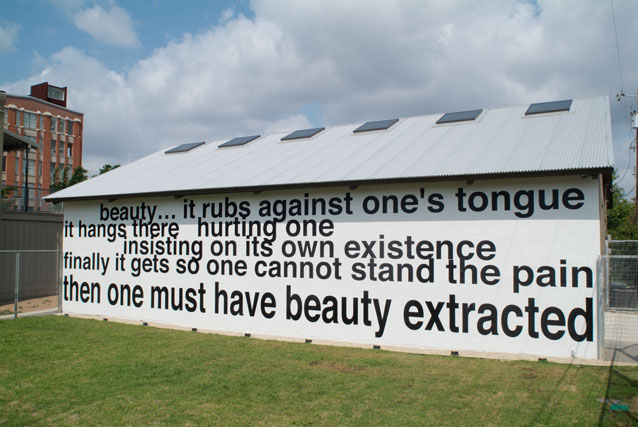 Witch hunt or public service?
Via the Art Newspaper: Last November, the US Senate Finance Committee chaired by Senator Orrin Hatch (R-UT) sent letters to 11 private-collector museums across the country regarding the committee's "scrutinising private museums to discover whether they benefit their wealthy founders more than the general public." The committee questioned these spaces' open hours, attendance records, and "and the role of the founders in day-to-day operations." The gist is that the committee was looking into whether the private museums deserve their tax-exempt status. On May 17 the committee sent its findings to the Art Newspaper.
Two Texas spaces are among the 11 that received the November inquiry letter: SPACE, the Linda Pace Foundation Gallery in San Antonio, and the Goss-Michael Foundation in Dallas.
The key committee findings:
"• Four of the museums report fewer than 6,000 annual visitors
• Nine do not charge an admission fee
• Ten have active loan programmes
• None reports loans of donated art back to the founders."
Collectors transferring their assets to private foundations will likely continue to undergo scrutiny. "Experts say that the IRS is likely to review the tax returns of private museums more closely moving forward and may even choose to audit a few of them."
And here are the 11 spaces that received the original inquiry:
• Brant Foundation Art Study Center (Greenwich, Connecticut)
• The Broad (Los Angeles, California)
• El Segundo Museum of Art (El Segundo, California)
• Fisher Landau Center for Art (Queens, New York)
• Glenstone (Potomac, Maryland)
• Goss-Michael Foundation (Dallas, Texas)
• Hall Art Foundation (Reading, Vermont)
• Kreeger Museum (Washington, DC)
• Linda Pace Foundation (San Antonio, Texas)
• Pier 24 (San Francisco, California)
• Rubell Family Collection (Miami, Florida)
For more on this and the committee's findings, please go here.