Rainey Knudson and Christina Rees on toxic-meets-charming paintings, finally answering the question: "What would you do for love?," and a new approach to medical body-scanning imagery.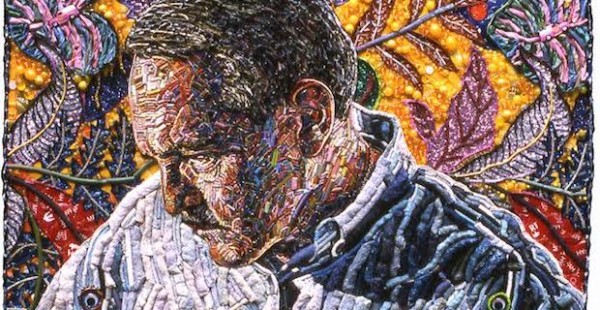 1. Twenty Five: A Celebration
Galveston Arts Center
June 4 – July 10
Opening June 4, 6-9PM
See a preview of Glasstire's video interview with Clint here.
An exhibition celebrating Curator Clint Willour's 25th anniversary with the Galveston Arts Center. The show features a diverse selection of prominent Texas artists that Willour has curated during his tenure at GAC. For a full list of artists in the show, go here.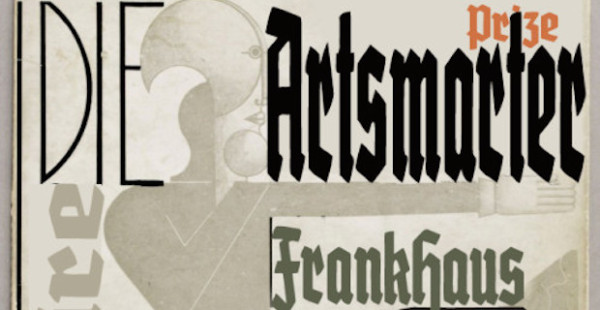 2. The ArtSmarter Prize
Cris Worley Fine Arts (Dallas)
June 3, 7-9PM
The long-awaited ArtSmarter prize is here! The event features a silent auction of works by 18 Texas-based artists. At the end of the night, Frank ArtSmarter and his guest jurors Cris Worley and Danette Dufilho will finally award the ArtSmarter Prize. For more information, go here.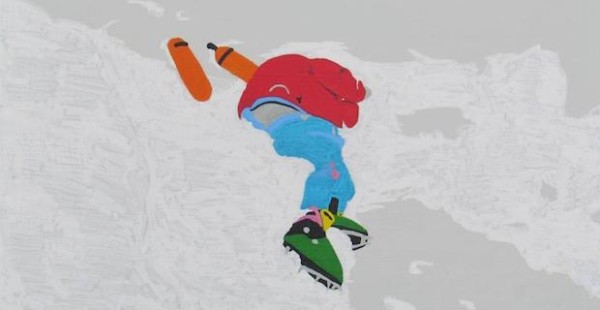 3. Alexander Paulus: The Morning After
Ro2 Art (Dallas)
June 4 – July 3
Opening June 4, 7-10PM
An exhibition of paintings by Memphis-based artist Alexander Pualus. The artist on his work: "My paintings are a representation of how ridiculous I think life can be."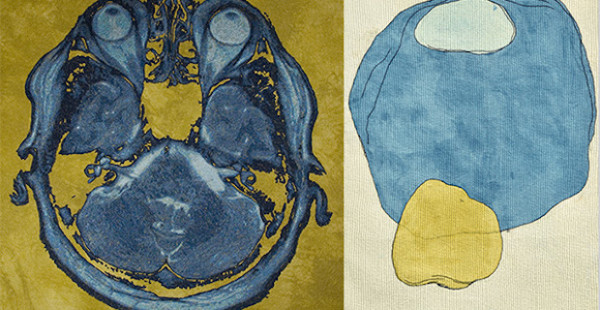 4. A View Within
Houston Center for Contemporary Craft
May 27 – September 3
An exhibition of textiles by Karen Rips and Paula Chung. The works in the show are inspired by body imaging medical technology and use images gathered from the artists' friends, family members, and strangers.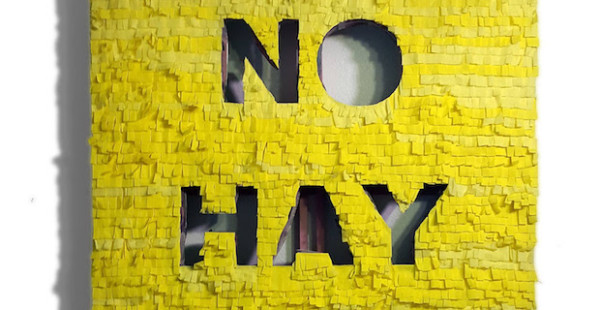 5. Giovanni Valderas: Forged Utopia
McKinney Avenue Contemporary (The MAC) (Dallas)
June 4 – 25
Opening June 4, 6-9PM
An exhibition of works by Dallas native Giovanni Valderas. "In Forged Utopia, Valderas appropriates two disparate symbols – real estate signs and piñatas. These symbols are juxtaposed to create mixed-media works implying the artist's own Guatemalan, Mexican, and American lineage as well as the displacement of Latino communities in the name of economic development."