This past week, Houston's Lawndale Art Center announced their newest crop of residents (who are all already based in Houston!): Melinda Laszczynski, Randi Long, and Sarah Welch. Through the program, each artist will receive a studio space as well as a $500 monthly stipend for the duration of the program and a $1500 unrestricted materials allowance. This group of artists was selected by three jurors: Houston-based artists Natasha Bowdoin and Lynne McCabe, and Blanton Museum of Art Assistant Curator Evan Garza.
All three of Lawndale's new residents have been actively involved in Texas' art community: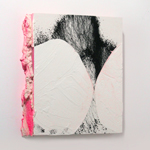 Since earning her MFA from the University of Houston, Melinda Laszczynski has had solo shows at Houston's Cardoza Fine Art and galleryHOMELAND. She has also participated in group shows at Galleri Urbane in Dallas and the 2015 Amarillo Museum of Art sculpture biennial. She was also a recent Top Five guest star!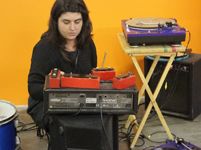 Randi Long graduated with her BFA in Sculpture from the University of Houston in 2014. Since then, she has been an artist in residence at Project Row Houses and Alabama Song and recently received an Idea Fund grant for a collaborative project titled Noise Truck. Long's practice also involves performance—she has performed at AvantGarten, DiverseWorks and MECA.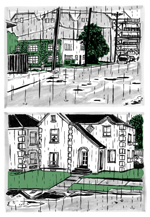 Sarah Welch has lived in Houston since 2012. Her practice has recently been focused on a comic book series titled Endless Monsoon, for which she received an Idea Fund grant and a residency with CentralTrak in Dallas. Welch is a co-organizer of Zine Fest Houston and her new Endless Monsoon book will be released this fall as part of an exhibition at Rice University's Emergency Room Gallery.
Congratulations to the new residents!