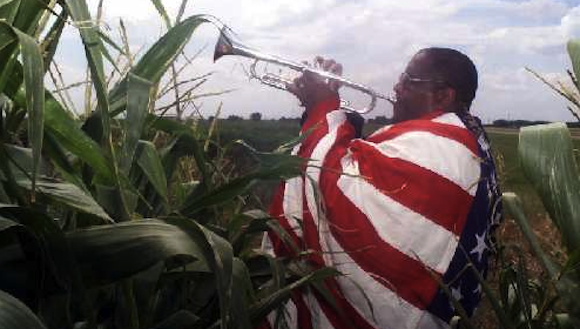 On September 22, 1862, Abraham Lincoln issued the Emancipation Proclamation, but it wasn't until June 19, 1865 that federal troops arrived in Galveston to take possession of the state and enforce the emancipation of its slaves. Juneteenth, also known as Freedom Day or Emancipation Day, is an annual holiday, celebrated on June 19 to commemorate the end of slavery. For more than a century, Texas was the primary home of Juneteenth celebrations. Below is a sampling of some of the events going on throughout the state this year.
GALVESTON
This is where it all began, so Galveston really takes Juneteenth seriously. There are prayer breakfasts, proclamations, and events throughout the weekend; check the City's website for a full listing. They have two parades on June 18, one beginning at noon and one beginning at 7pm, followed by fireworks. (Note that most events take place on Saturday, June 18, as Juneteenth falls on Sunday this year, which is also Father's Day.)
HOUSTON
Houston usually celebrates Juneteenth at Emancipation Park, one of the country's first parks created to celebrate emancipation. But due to flooding delays in renovation construction at the Park, Juneteenth events have relocated to nearby venues. Check the site for specific locations, but there will be a parade on Saturday, June 18, 10-11am, followed by the Juneteenth Festival at Project Row Houses from 11am-7pm.
Over at Miller Theater, there will be a free concert on Sunday evening, June 19, beginning at 7:30pm. The show includes the legendary funk and soul jazz saxophonist Maceo Parker, Houston's Thundersoul Orchestra, and Writers in the Schools' award-winnng poetry-slam team Meta-Four Houston. Who doesn't love a good poetry slam?
SAN ANTONIO
San Antonio will also present free concerts on Friday, June 17, and Saturday, June 18, at Comanche Park #2, Saturday's lineup includes the Ohio Players (Love Rollercoaster!).
AUSTIN
On Saturday, June 18, Austin hosts the "2K Emancipation Run/Walk," at 9:30am, followed by a parade at 10am. Both begin at Comal St. and MLK Blvd. From noon-8pm, there will be a celebration at Rosewood Park.
DALLAS
Dallas runs the gamut on Juneteenth celebrations. For a family-friendly event (a petting zoo! Kiddie train rides!), visit the Martin Luther King Community Center from noon to 5 p.m. Saturday, June 18, where local musicians, food trucks, games, bounce houses and other activities for kids will keep the whole family occupied.
On Saturday, June 18 at 3pm until midnight, a pool party will be thrown by Dallas' Southern Pride, the "official host of Dallas Black Pride," over at the Bungalow Beach Club.
On Sunday, June 19, from 3pm-6pm, the 16th annual City Men Cook/A Father's Table takes place at Gilley's Dallas. This event combines Juneteenth with Father's Day; fathers cook and serve meals to their families.
Then there's the Juneteenth Collard Green Cultural Festival, on Saturday June 18 from 11am-7pm. Vendors, performers, horseback riding, music, and a "mean green" cook-off are planned.
WACO
On Saturday, June 18, Waco will have a Juneteenth Family Fun Day in the Park over at Brazos Park East. They are planning a strange combo of events: "food, live entertainment, health screenings, and youth archery."
EL PASO
Over in El Paso, they will host a "community-wide event celebrating emancipation from slavery" from 3-5pm on Sunday, June 19, in the El Paso Public Library Main Branch auditorium. That sounds short and boring, but they get extra points for the sweetest holiday name: "Juneteenth and Loving Day."
(Image via Nationaljuneteenth.com)