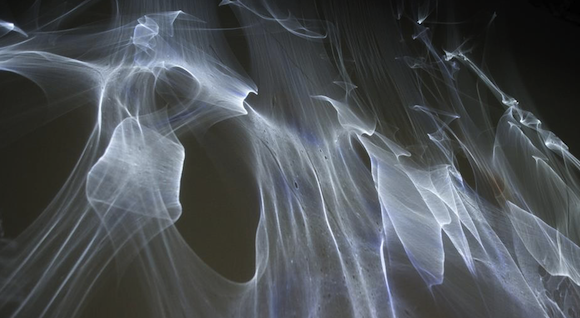 The Church of the Friendly Ghost will again present its New Media Art & Sound Summit, with its very catchy abbreviation COTFG: NMASS2016, this week at Austin's Salvage Vanguard Theater (the last event at the Manor Road location).
Tomorrow night's opening events are free, but most of the jam-packed calendar takes place Thursday, June 23 through Sunday, June 26. Why post this soundfest on a visual arts website? The Austin Chronicle says it best:
Yes, this is mostly a music-based festival – replete with experimental wire-bending and amplified neurophony and unusual acoustic brilliance – but it features ferocious elements of video and film and performance art, too, and so we'll be damned if this isn't a good place to list the amazing thing.