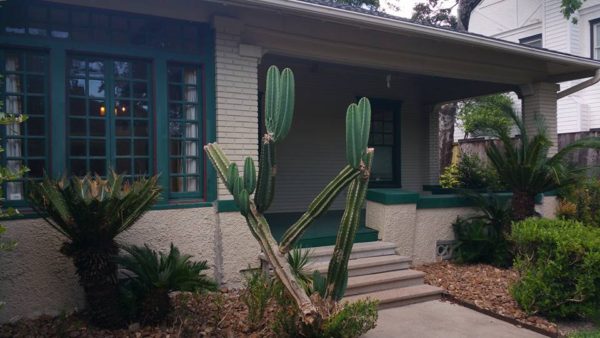 Last fall, the young space-within-a-space called Hello Project in Houston closed when its host space, McMurtrey Gallery, shut its doors. At that point, McMurtrey had been in operation for 35 years; Hello Project, run by Jonathan Hopson and Debra Barrera, for a little more than a year. Hopson and Barrera vowed to find a new spot for their gallery. Hello Project, while homeless, still exhibited at NADA in New York and Miami, and co-organized a pop-up show of Phillip Kremer's work at Gspot in Houston.
Flash forward: The couple have announced the upcoming opening of Jonathan Hopson Gallery, housed in a craftsman bungalow in Montrose. Hopson is its director, Barrera is its creative director, and the first show, titled Bougainvillea Begonia, opens September 11. It's a group exhibition featuring some familiar names.
For more info, please go here and here.