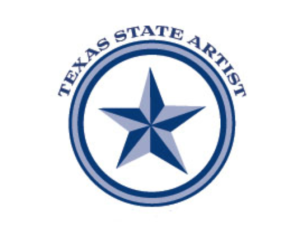 It's that time again: nominations are now being accepted for the 2017-2018 Texas State Artist! Each year the Texas Commission on the Arts (TCA) chooses two artists (one 2-D and one 3-D) to represent the state. Self-nominations are encouraged, and there are just a few rules—nominees must:
-be native Texans or five-year residents of the state
-have received recognition for a high level of excellence and success in their discipline
-have received critical reviews in state, regional or national publications
The number of nominations an artist receives does not affect the selection process, as there is an evaluation panel review process, and then a selection committee to pick the winner. In addition to visual art, the TCA also selects the Texas Poet Laureate and the Texas State Musician.
Past Texas State Visual Artists include: Sharon Kopriva, Ken Little, Karl Umlauf, Julie Speed, Vincent Valdez, Dario Robleto, and Jesús Moroles. To see the full list of past winners, please go here.
Nominations are due by October 15, 2016. To nominate one (or more!) artist(s), go here.