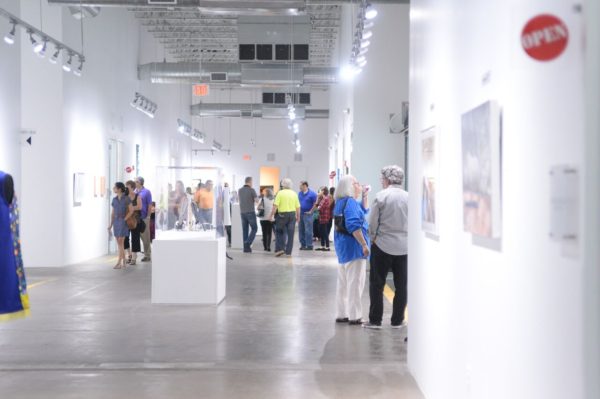 Ah, the pain of reconstruction. The revamped Houston Art Fair (under new ownership) has announced its  exhibitor list for this year, just three weeks out from its opening day. At first glance the event looks tiny compared to most art fairs (even boutique and satellite fairs), boasting 18 exhibitors. Last year (when it was still called the Houston Fine Art Fair), the event had 41 exhibitors. Of course it could add a few between now and its opening.
This year the Houston Art Fair takes place September 29 through October 2 at Silver Street Event Space. There's an opening night preview benefiting FotoFest International on Thursday, September 29.
This, by the way, is being held the same weekend as its rival Houston fair, the Texas Contemporary Art Fair (at the George R. Brown Convention Center). The Texas Contemporary Art Fair still hasn't released its exhibitor list for 2016.
Here's the list of exhibitors for the Houston Art Fair:
Arcadia Contemporary (Santa Monica, CA), Blue Rain Gallery (Santa Fe, NM), Charon Kransen Arts (New York, NY), Chimento Contemporary (Los Angeles, CA), Collage Habana (Havana, Cuba), Deborah Colton Gallery (Houston, TX), Evan Lurie Gallery (Carmel, IN), Fernando Luis Alvarez Gallery (Stamford, CT), Gallery Kitai (Tokyo, Japan), Galeria Moro (Maracaibo, Venezuela), Kips Gallery (New York, NY), koelsch gallery (Houston, TX), Palette Contemporary Art and Craft(Albuquerque, NM) projects+ gallery (St. Louis, MO), Ren Gallery, (Los Angeles, CA), Redbud Gallery (Houston, TX), TAI Modern (Santa Fe, NM) and Tansey Contemporary (Santa Fe, NM).