Christina Rees and Brandon Zech on whether we need to know about artists to like art, telepathy with plants, and if eating art makes you art.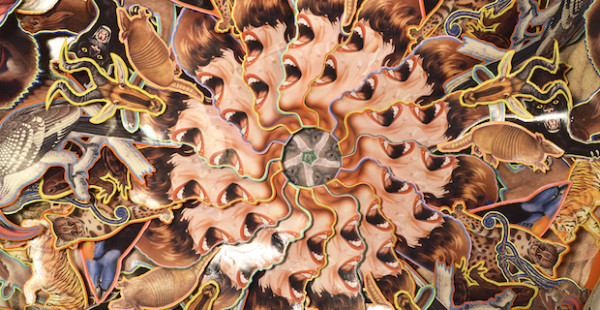 1. Patrick Turk: All of This From Nothing
Cris Worley Fine Arts (Dallas)
September 10 – October 8
Opening September 10, 5-8PM
An exhibition of new works by Houston-based artist Patrick Turk. For this show, Turk has created ten five-sided collaged assemblages that play with the pictorial representation of the Garden of Eden.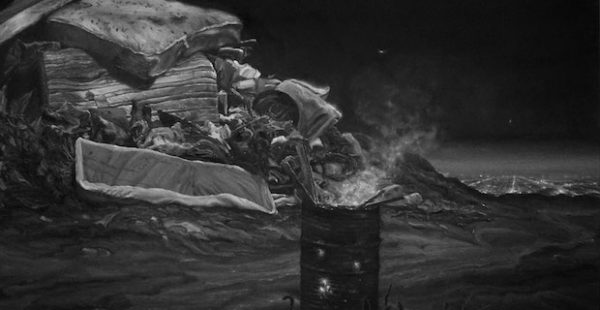 2. Vincent Valdez: The Beginning is Near (Part I)
David Shelton Gallery (Houston)
September 9 – October 8
Opening September 9, 6-8PM
To read more about Valdez, go here and here.
An exhibition of works by Vincent Valdez.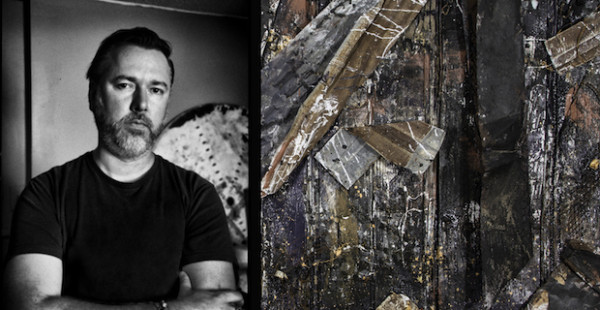 3. ArtFiction: Ten Fictional Modernists from Texas
Lawndale Art Center (Houston)
September 9 – October 22
Opening September 9, 6:30-8:30PM
Artist talk September 10, 2PM
A multi-faceted project developed by Rino Pizzi. The show explores the effect biography has on the public perception of an artist's work:
"Ten writers were invited to write about ten fictional Texas artists supposed to be living and working any time between the 1940's and the early 1980's. Ten actual artists responded by creating work that could be attributed to the imagined artists, and ten actors sat for photographic portraits of the fictional personas. Ten actors studied the biographies and impersonated the artists for photo sessions in photographic styles current with their time and consistent with their personas."
To see participating actors, writers, and artists, go here.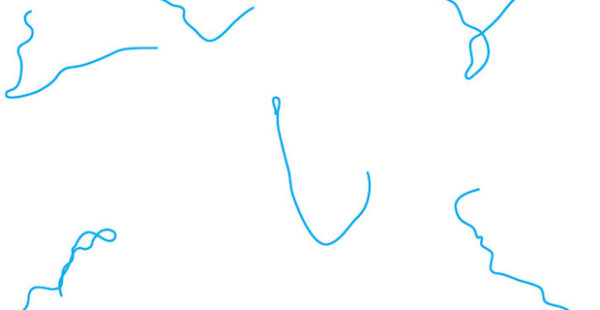 4. The Triple Carbs Society (The Built-In Kitchen of M. Duchamp)
Southern Methodist University Pollock Gallery (Dallas)
September 10 – October 22
Opening September 10, 1-3PM
An exhibition of works by Berlin-based artist Marco Bruzzone. The show was conceived as an installation and interactive environment where people can "reenact Marcel Duchamp's supposedly typical meal after he moved to New York: a simple plate of pasta with butter and cheese." Every day at lunchtime, the gallery will cook a meal of pasta for the public.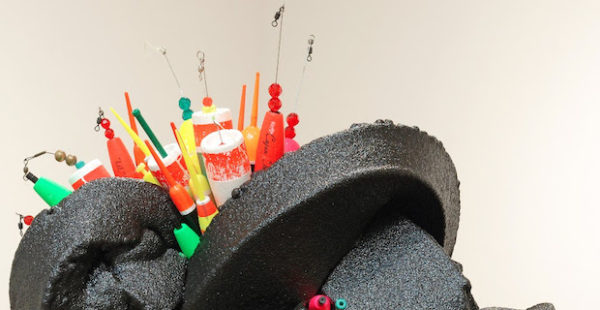 5. Buster Graybill: Recreational Modernism
Sala Diaz (San Antonio)
September 9 – October 15
Opening September 9, 6-9PM
A show of works by UTSA assistant professor Buster Graybill. For this exhibition, Graybill has created sculptures using everyday, discarded objects. "Exploring Modernist tendencies through a rural working class perspective, the work challenges perceived notions of value and hierarchies imposed on objects of "high" and "low" culture."
See more events in Houston
See more events in DFW
See more events in Austin
See more events in San Antonio
See more events in West Texas
See more events in East Texas
See more events in The Panhandle
See more events in The Valley