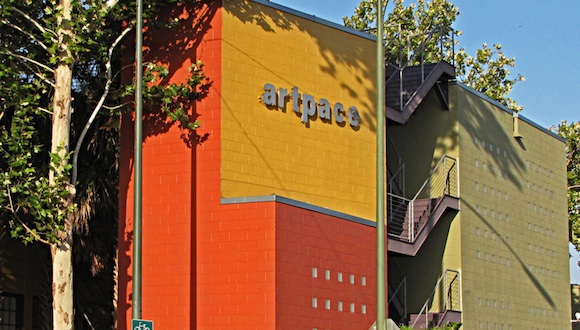 Three times a year, Artpace in San Antonio hosts eight-week long artist residencies comprised of one international, one national, and one Texas-based artist. While national and international artists cannot apply, the Texas-based artists are chosen from an annual open call for submissions. Along with living and working quarters, all residents receive travel expenses, a living stipend, and a materials budget.
For each round, guest curators make their selections a year in advance, so this year's open call is for spring, summer, and fall of 2018. Though Artpace has not selected the 2018 curators, past years have featured Helen Molesworth, Hans Ulrich Obrist, and Ute Meta Bauer. 2015 Texas Artpace residents were: Autumn Knight (Houston), Gabriel Martinez (Houston), and Larry Bamburg (Marfa).
Applications for this year's round are due by October 25. Go here to learn more and apply. To read our review of the 2016 International Artist in Residency show, go here.