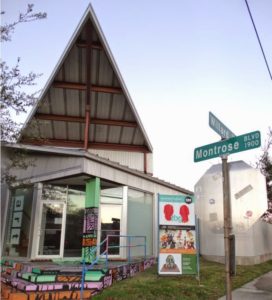 Art League Houston recently announced their 2016 fall call for proposals. Open calls for ALH are put out twice a year—this round's deadline is November 30, 2016. All submissions will be reviewed and selected by the organization's Artist Advisory Board. And, since ALH is now W.A.G.E. Certified, it's exhibiting artists will receive healthy stipends for their shows: $1,800 for the Main Gallery, $1,100 for the Front Gallery, $1,100 for the Sculpture Garden, and $400 for the Hallway Space.
Artists are required to submit artwork examples, a no more than 500 word proposal outlining their project, and their resume. It's important to note that the selection process is blind, so the artist's name cannot be in any of these documents! ALH will consider proposals that:
Cross into public and social spheres
Incorporate ideas of social practice and social justice
Platform local, regional, national, and international artists
Present artists who reflect the myriad of cultural communities living in Houston
Embrace relevancy to conversations in contemporary art
Offer opportunities for compelling ancillary programming
To see more and to submit your proposal, please go here.