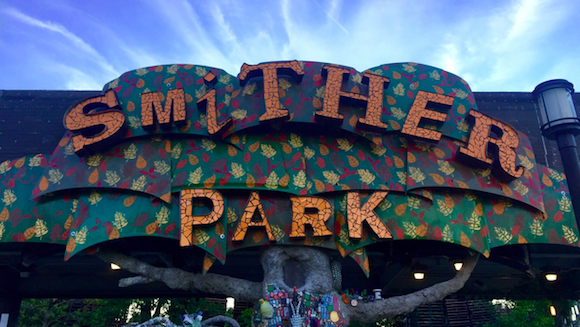 Smither Park opened in Houston in 2013 as part of the Orange Show complex of self-taught artist environments. At the time, visionary art collector Stephanie Smither asked Dan Phillips to design the park in memory of her late husband, John H. Smither. Stephanie Smither passed away in June of 2016, (after the Smithers' collection, As Essential as Dreams, opened at the Menil) but her passion and commitment for the preservation and promotion of folk art lives on through Smither Park.
The park—which features an amphitheater, memory wall, meditation area, covered pavilion, swings, and an interactive sculpture—has never needed an excuse to party, But now it's the time for the party party. It's the Grand Opening Celebration!
The event costs a pretty penny, but proceeds go to the preservation of the new, funky green space.