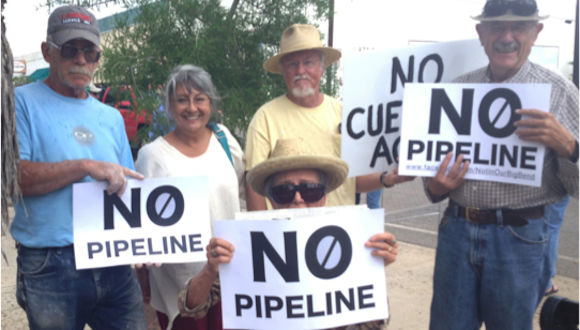 As reported in the Houston Chronicle, anti-pipeline and drilling activists have announced a plan to establish three camps north of Big Bend National Park in the coming week. Two of the camps—one near Alpine and one near Casa Piedra—are spearheaded by the Big Bend Defense Coalition and are protesting the Trans-Pecos Pipeline. A third camp, opening in Toyahvale, will take aim at oil and gas fields being developed by the Houston company Apache Corp.
The Houston Chronicle reports that protesters from North Dakota's Standing Rock are helping organize the camps. Others plan on coming down and helping the activists' cause. Many West Texas residents have long taken issue with the building of the Trans-Pecos Pipeline—Texas Monthly and the Marfa Public Radio have both covered the anti-pipeline movement that has been building in the region.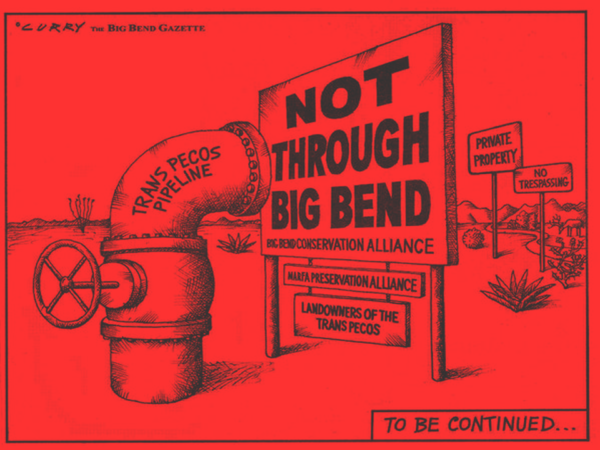 However, the establishment of these three camps seems to be the closest parallel we've seen to the the protests happening over the Dakota Access Pipeline.
For more on the situation at Standing Rock, listen to Hyperallergic's podcasts recorded with the protestors and artists on site. For more information on the current situation in West Texas, listen to Marfa Public Radio's broadcast from December 28, 2016.