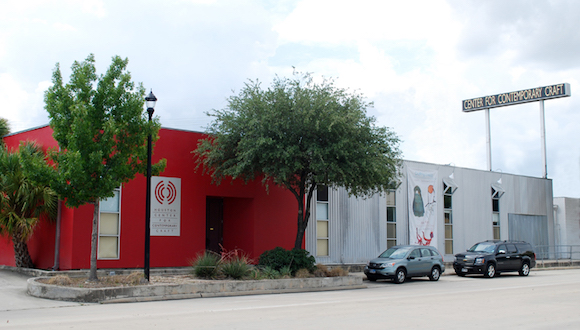 It's that time of year again—the Houston Center for Contemporary Craft is accepting applications for its 2017-2018 residency period. The deadline to apply is March 1, 2017 and the center is looking for artists working in wood, glass, metal, fiber, clay, or mixed media.
Residents get a number of perks, including:
– A $600 monthly stipend that includes a housing/materials allowance
– 24/7 access to a 200-square-foot studio equipped with sinks, telephones, and wireless Internet
– A variety of resources and opportunities, including teaching opportunities through HCCC and collaborative works with fellow residents
– Ongoing professional development and enrichment opportunities with local museums, art professionals, and collectors
Residencies are available in three, six, nine, and twelve-month periods. For more information and to apply, check out the Craft Center's classified listing on Glasstire.
To see other listings, go here.