Brandon Zech and this week's guest Jamie Panzer are in Austin talking about a traveling artist, a big project reveal, and a pair of artists who make color explode.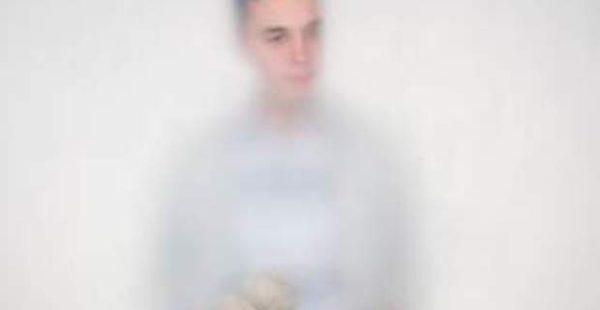 1. Ann Hamilton: O N E E V E R Y O N E
Exhibition at the VAC: January 27 – February 24
A Conversation with Ann Hamilton: January 26, 7PM
Landmarks Q&A with Ann Hamilton: January 27, 5:30PM
Opening at the VAC: January 27, 6-9PM
Book signing for O N E E V E R Y O N E: January 28, 2-5PM
Read our interview with Hamilton about the project here.
To mark the opening of Ann Hamilton's new large-scale installation O N E E V E R Y O N E in UT Austin's Dell Medical School, the university is hosting a number of events where students and the public can hear Hamilton's inspiration behind the installation. This includes an exhibition of pieces from the series at UT's VAC.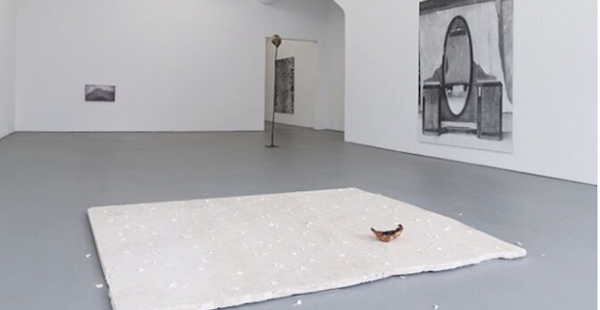 2. Did You Ever See Such a Thing as a Drawing of Muchness?
Artpace (San Antonio)
January 26 – April 30
A show of works by Natasha Bowdoin, Harold Mendez, and Rodrigo Valenzuela. This exhibition was organized by Artpace's Spring 2017 curator Michelle Grabner.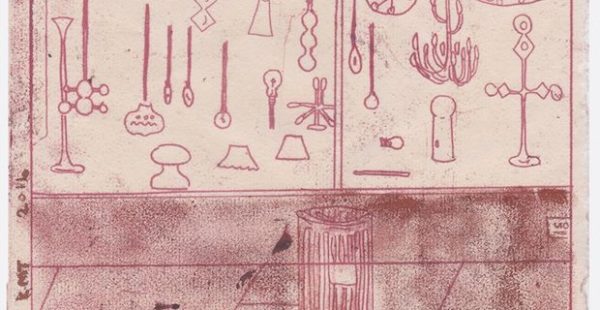 3. Kevin McNamee-Tweed: Self-Tourism
The Museum of Human Achievement (Austin)
January 20 – February 18
An exhibition of 369 monotypes chronicling Kevin McNamee-Tweed's travels through the American West.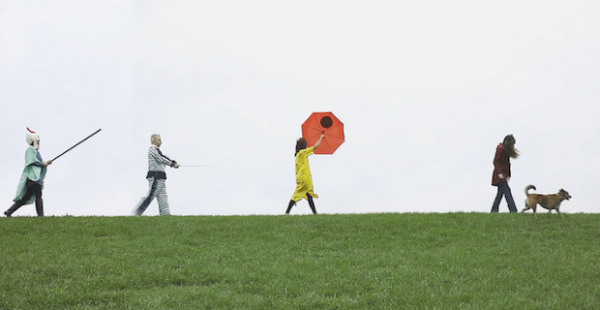 4. I Love America and America Loves Me
BOX 13 ArtSpace (Houston)
January 28 – March 4,
Opening January 28, 7-9PM
An exhibition of works by members of The Front, an artist collective and non-profit gallery in New Orleans. Artists include: Alex Podesta, Brooke Pickett, Claire Rau, Cristina Molina, Cynthia Scott, Jamie Solock, Jessie Vogel, John Isiah Walton, Jonathan Traviesa, Kelly Mueller, Kevin Baer, Lee Deigaard, Madeleine Wieand, Patch Somerville, Patrick Coll, Robyn Leroy-Evans, Ryn Wilson, and Vanessa Centeno.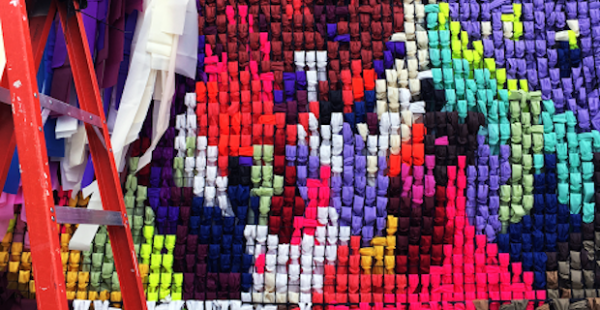 5. B – sides: New Works by The Color Condition
Umbrella Gallery (Dallas)
January 28 – March 11
Opening January 28, 6-9PM
An exhibition by The Color Condition, a collaboration between Sunny Sliger and Marianne Newsom. The show will feature sculptural installations inspired by color, texture and movement that aim to "illuminate moments otherwise hidden – negative space, sculptural pauses and the life of the inanimate mark."