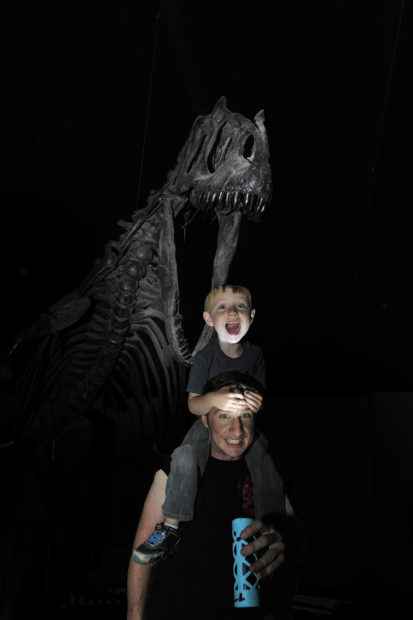 Once a year in the summer the excellent Panhandle-Plains Historical Museum in Canyon stays open very late, turns out the lights, and lets visitors explore the museum by flashlight, where they're occasionally greeted by role players and storytellers who "will come to life in all areas of PPHM to show visitors what life was like on the Panhandle Plains during several decades in history." This is so PPHM. Glasstire loves it.
This year the "Night at PPHM" is Friday, June 9, from 8 p.m.-11 p.m. The PPHM writes: "The event is not designed to be scary, unless you are afraid of the dark; it's an opportunity for patrons to explore the museum in the dark and talk to characters within the exhibits. Bring your family and flashlights… ."
The event is $10 for adults and museum members, $5 for kids, and free for kids under four. And the PPHM offers free summer admission to military personnel and their families. Per Panhandle PBS: "The program — a collaboration between the National Endowment for the Arts, Blue Star Families and the Department of Defense — offers free admission through Labor Day for active-duty military personnel and families."
For more info, please go here.