Christina Rees and guest Brian K. Scott on a customized museum show, art that you want to grab but shouldn't, and things that should not be microwaved.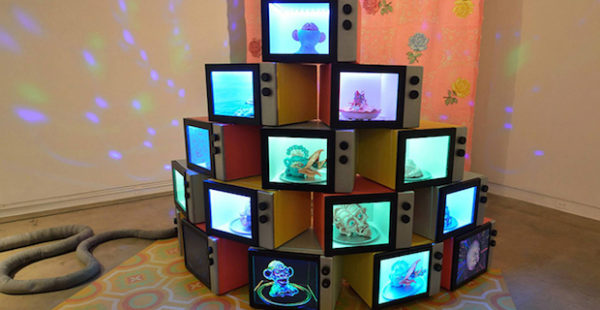 1. Chuck & George: Magnetron
Fort Worth Community Arts Center
June 2 – 29
A show of works by Chuck & George (Brian K Scott and Brian K Jones). The pieces in the exhibition are largely autobiographical and interpret the world through mockery and humor.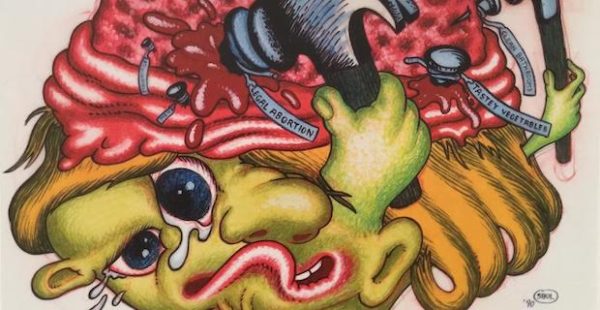 2. Daydreams and Other Monsters
UTSA Art Gallery (San Antonio)
June 7 – August 4
An exhibition curated by Alana Coates and featuring works by Peter Saul, John Hernandez, Megan Solis, and Louie Chavez. The artists in the show draw on "'lowbrow imagery, critiques of popular culture, and conflicts with inner-self that are presented with brash colors."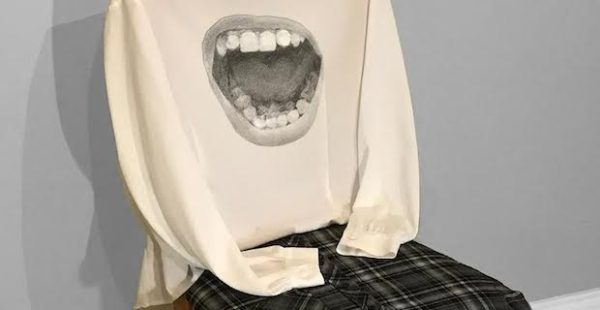 3. En Bola
de stijl | PODIUM FOR ART (Austin)
June 10 – August 12
Opening June 10, 6-10PM
An exhibition featuring works by Los Outsiders members Michael Anthony Garciá, Roberto Jackson Harrington, and Hector Hernandez, and three collaborating artists, Jean-Sebastian Boncy, Lisette Chavez, and Mauro Martinez. The show will include mixed-media installations, manipulated photography and altered paintings.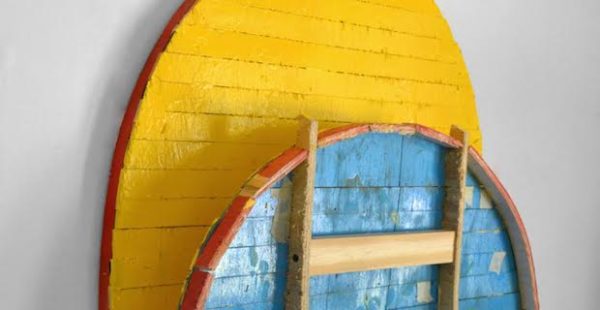 4. Benjamin Terry: Thingness
Art League Houston
June 9 – July 22
Opening June 9, 6-9PM
A show of works by Dallas-based artist and curator Benjamin Terry. "The exhibition features a dynamic installation of wall and floor-based paintings and sculptural works that embrace a highly developed sense of form, color, line, and texture, combined with a child-like aesthetic, reflecting the artist's fascination with the boundaries and transitions between memory, imagination, and reality."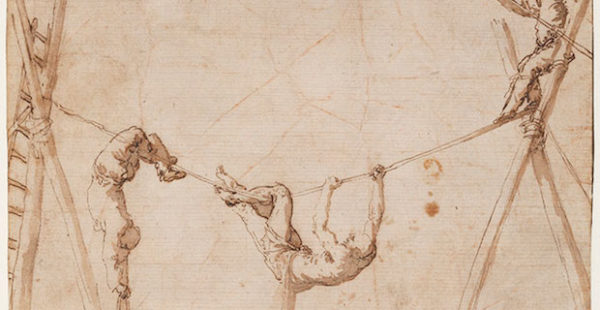 5. Between Heaven and Hell: The Drawings of Jusepe de Ribera
Meadows Museum at Southern Methodist University (Dallas)
March 12 – June 11
A show of drawings, paintings, and prints by Spanish artist Jusepe de Ribera. The exhibition coincides with the publication of the first catalogue raisonné of Ribera's drawings and is co-organized with the Museo del Prado.