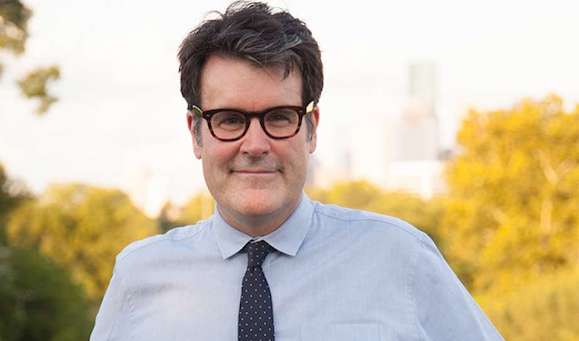 Today Blaffer Art Museum and the University of Houston announced that Houston's own Toby Kamps is named its new director at Blaffer, after a long international search. Kamps — onetime curator at Contemporary Art Museum Houston and curator of modern and contemporary art at the Menil Collection since 2010 — will start in September. He'll also serve as research assistant professor of art history at University of Houston.
Former director Claudia Schmuckli left Blaffer after seven years last September. She's now a curator at the Fine Arts Museums of San Francisco.
Kamps has curated some of Houston's most acclaimed shows at the Menil in recent years, including the group show Silence, and solo shows of Claes Oldenburg, Ellsworth Kelly, and William N. Copley.
Prior to landing in Houston, Kamps was a curator at the Museum of Contemporary Art San Diego and a director of the Institute of Contemporary Art at Maine College of Art.
Kamps tells Glasstire: "I'm thrilled about the Blaffer job. The museum has a long history of innovative, experimental programming in the visual arts, and the opportunities for new, creative partnerships at the University of Houston's McGovern College of the Arts are tremendously exciting."
Congrats to both Kamps and Blaffer!